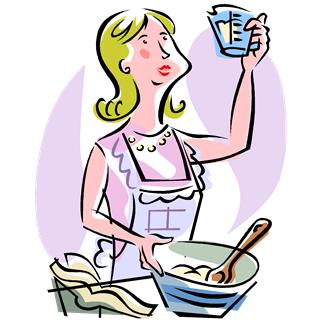 On April 19, Lindsay P posted this comment:
"Hello Danna!! I stumbled upon your side from a google search I did on similar culinary mystery series to the Goldy Bear series by Diane Mott Davidson. I am quite the picky reader, and the books I read really need to keep me reeling for more. I read this series in three months, which is quite a feat for me! Now I need some help from you…..there seem to be many culinary theme mystery series and I do not know where to start. The librarian at my local library gave me two books; needless to say I have renewed both books twice. I just cannot seem to quite get into them like I did with Davidson's series. So, here is the big question…..what culinary mystery series should I start with next?
I think I need to quickly clarify my form of "picky" when it comes to reading. My mind tends to wander if I do not have a book that keeps me wanting more. That is what Davidson's Goldy Series did for me. I loved that her books were real and I could completely paint a picture of the story line in my head. Goldy's life was real and not far fetched. Her stories are not dark or scary…..I am not one that likes gore. I hope that explains how I am "picky" when it comes to my reads."
Between all of us here, we should be able to come up with some really good Cozy Mystery authors who write culinary themed mystery books. Here are some that MJ and I have come up with so far:
Ellery Adams (aka Jennifer Stanley, J. B. Stanley, & 1/2 of Lucy Arlington): Charmed Pie Shoppe Mystery Series
Riley Adams (aka Elizabeth Craig & Elizabeth Spann Craig): Memphis Barbeque Mystery Series
Lucy Burdette (aka Roberta Isleib): Key West Food Critic Mystery Series
Laura Childs: Tea Shop Mystery Series AND Cackleberry Mystery Series
Cleo Coyle (aka Alice Kimberly): Coffee House Mystery Series
Diane Mott Davidson: Goldy Bear Mystery Series
Krista Davis: Domestic Diva Mystery Series
Joanne Fluke: Hannah Swensen Mystery Series
Katherine Hall Page: Faith Fairchild Mystery Series
J. B. Stanley: Supper Club Mystery Series
Livia J. Washburn: Fresh-Baked Mystery Series
Yesterday MJ submitted this really good comment, which is well-worth checking out.
Here are some more recommendations for people who are starting to read Culinary Cozy Mystery Series:
Ellery Adams (aka J. B. Stanley, Jennifer Stanley, & 1/2 Lucy Arlington): Charmed Pie Shoppe Mystery Series
Jessica Beck: Donut Shop Mystery Series
Miranda Bliss (aka Kylie Logan & Casey Daniels): Cooking Class Mystery Series
Jacklyn Brady (aka Sherry Lewis): Piece of Cake Mystery Series
JoAnna Carl (Eve K. Sandstrom): Chocoholic Mystery Series
Bailey Cates (aka Cricket McRae): Magical Bakery Mystery Series (paranormal)
Isis Crawford (aka Barbara Block): Mystery with Recipes Mystery Series
Ellen Crosby: Wine Country Mystery Series
Kerry Greenwood: Corinna Chapman Mystery Series
B. B. Haywood: Candy Holliday Mystery Series
Julie Hyzy: White House Chef Mystery Series
Karen MacInerney: Gray Whale Inn Mystery Series
Jenn McKinlay (aka Josie Belle & Lucy Lawrence): Cupcake Bakery Mystery Series
Paige Shelton: Country Cooking School Mystery Series
Melinda Wells (aka Linda Palmer): Della Cooks Mystery Series
Here are some more of my CULINARY – COOKING THEMES:
Mysteries with Recipes AND Recipe Books by Mystery Authors
Cozy Mystery Authors with Culinary Themes: A – D
Cozy Mystery Authors with Culinary Themes: F – K
Cozy Mystery Authors with Culinary Themes: L – R
Cozy Mystery Authors with Culinary Themes: S – W Plus Some!
Cozy Mystery Authors with Culinary Themes: Even More!
If you have a Cozy Mystery author who writes a culinary theme mystery series who you think would be a great author for a novice Cozy Mystery Culinary theme lover, please post a comment. Thank you!