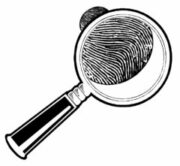 It's been a few months, so I'm trying to keep more on top of reader questions than I have been. There are still quite a few outstanding questions, though.
From R…
I'm looking for a fiction or mystery book where an older married couple are on a trip(might be a food tour). But they're in Europe somewhere & I THINK someone gets sick. Every chapter or two though is a different narrator(ie. her POV and then his POV).

I believe that the woman's name is Caroline/Carolyn but I can't remember her husband's name.

It's been awhile since I've read it & I'd like to try and find it again.
Thanks
EDIT: Julie, Susan, and Suzy have posted in that this sounds like the Culinary Food Writer Mystery Series by author Nancy Fairbanks.
From Gayle….
I'm looking for a series I lost track off….woman has a law firm, married to a man who maybe works for a government agency, they have a plane, and she gets involved in solving crimes. The series has been around for a while.
EDIT: Terry suggested that this could be the Sharon McCone Mystery Series by Marcia Muller.
From Judithe…
I am trying to find a mystery series about a woman lawyer who comes to work with her father. Not the Sujata Massey series. American or maybe British?
From Joan… 
Hi, I "lost" an author, as in I cannot remember her name or titles of her books. The main character arrives in a small seaside village in England(?) having left her former life behind. She decides to open a shop. She meets a local woman who befriends her and a cheese farmer/producer with whom she thinks she could have a relationship. There are murders and mysteries to be solved. Help?
EDIT: Laura suggested that this might be the Scarlet Cove Seaside Systery Series, written by Agatha Frost and Evelyn Amber.
From Tom…
At least 20 years ago a woman -AUTHOR – who lived in Mequon wrote a fictional murder mystery based in Milwaukee's Washington Heights neighborhood and Washington Park. Young school aged girls were involved in story and I believe solved mystery.

Can anyone help with authors name or title, please?
From Lex…
Hi, I have been looking all over and can't remember a series I have read. The main character is a female detective (maybe a PI) who lives in Cambridge MA on or around Brattle Street in a carriage house.
EDIT: Ellen suggested that this might be the Carlotta Carlyle Mystery Series by Linda Barnes. Marcia thinks it could be the Museum Mystery Series by Sheila Connolly.
From Bobbie…
I am looking for a series that takes place in Florida with a young man that is a half brother or illegitimate son of a wealthy boat owner or maker. He has a friend or grandfather that he associates with. It's a mystery series. I think his name was Chase or Chance. It is not the Saving Chase series.
Thank you in advance to anyone who answers! As I get possible answers, I'll post them with the question…