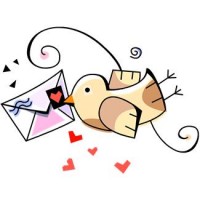 A little while ago, Donna wrote me a letter asking me about romance in our Cozy Mystery series. Hmmm… I know there is some romance in most of the series I read, but note, I said some. I find that in the series I follow, there may be a possibility of a romance evolving (usually between the sleuth and a person who is in a law enforcement line of work – sheriff, detective, lawyer, judge, ETC.) However, in some of my series there is a definite couple. But the series I read don't dwell a lot on the couple or the courting/possibility. Let me get to Donna's question.
Donna:
I would love to know if any of the other readers enjoy when there is romance involved with the main characters. I have been reading one series for several years but the last book I read I felt like I was reading a romance book. In fact, I forgot someone had been murdered. The theme seemed to be more on if the main character and her boyfriend were going to get back together and if they had sex yet. Needless to say as much as I enjoyed the series at the beginning I will most likely not continue with it. There is another series I read and the focus seems to be more on their relationship instead of the mystery. Does anyone else feel this way?
So, what do you all think? Do you like your Cozies to have a lot of romance in them? Or is too much romance not at all appealing in your Cozy Mysteries?