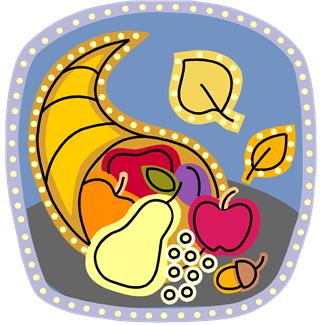 I know I should have done this a week ago, but I am wondering if any of you can think of a Thanksgiving mystery that you think the rest of us should absolutely know about. I did this at Halloween time (Halloween Recommendations), and thought you all had such great ideas, that I should try to do this at different holiday times. I really let time get away from me, and know this is pretty close to Thanksgiving, but wonder if you all would let us know about Thanksgiving Day mysteries you really like. We may not be able to finish the Thanksgiving mysteries we start reading, but at least we can get some of the book's ambiance before the holiday.
If you're anything like me, you might need to refresh your memories. Here is the Thanksgiving Mystery Book List from the Cozy Mystery site. Also, if I am missing any Thanksgiving mysteries on the list, please let me know.
Thanksgiving Mystery Book Recommendations:
Donald Bain & Jessica Fletcher: A Fatal Feast
Kate Borden (aka Kate Grilley): Death of a Turkey
Krista Davis: The Diva Runs Out of Thyme
Jane Haddam (aka Orania Papazoglou): Feast of Murder
Lee Harris: The Thanksgiving Day Murder
J. Alan Hartman, editor: The Killer Wore Cranberry
J. Alan Hartman, editor: The Killer Wore Cranberry: A Second Helping
J. Alan Hartman, editor: The Killer Wore Cranberry: Room for Thirds
Leslie Meier: Turkey Day Murder
Livia J. Washburn: The Pumpkin Muffin Murder
If you know of any Thanksgiving theme mysteries that you think should definitely be on this Thanksgiving mysteries recommendations list, please post a comment.