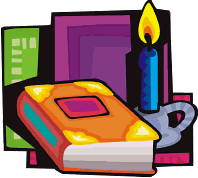 After talking about going on Facebook for a while, my husband finally convinced me to take the plunge. On December 17, 2013 I finally started my Cozy Mystery on Facebook. I should have known that my husband was simply having me test the water (so to speak) because it seemed like I had no sooner said yes, I'd give Facebook a try, when he started talking about the Cozy Mystery site going on Pinterest.
I have to admit that I had absolutely no knowledge of what Pinterest is about. I guess that I knew about Facebook because it had been around for so long… ten years? Over those ten years I had heard from people who tried to get me to go on Facebook. I would repeatedly answer that I was afraid I would spend way too much time looking up old high school, college, babysitting coop friends. I already felt like I spent enough time on the computer without having more distractions.
Fast forward ten years (since Facebook started) and now that I have the site on Facebook, I feel like, why not? Sure I can take another brave, new step and join Pinterest. So, the Cozy Mystery site is now on Pinterest. I am trying to get some of my major themes on my Cozy Mystery Pinterest page, but am finding that it is taking a little time for me to organize them the way I want them to be.
By the way, the Cozy Mystery Pinterest page has only been up about two weeks, and just this morning my husband asked me how I would feel about a Cozy Mystery Tweet? Now I have to go find out what the heck that's all about!