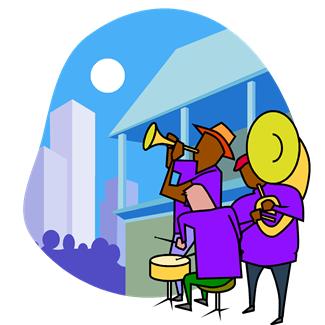 Here's a quick post to let you know my husband and I are heading out to New Orleans this morning. Google maps says it's a nine hour trip, and I am hoping it (they?) is (are?) correct. Our son is going to be holding down the fort here, even though Sprite (our puppy) is no longer with us. Having him here let's me enjoy my trips.
My husband and I are scoping out apartments for our daughter. Her clerkship is over in August and she will be starting another one the next week. So we will be trying to find a place for her to rent for the year she is in New Orleans. I hope we find a place she'll be happy and SAFE. She has e-mailed us several complexes that she has looked into, which will make our scouting trip a little easier.
We still haven't decided whether we are going to turn the scouting trip into a vacation. We'll wait and see how many places we end up looking at, and how tired we get.
I've got a few posts that will be going up automatically: the TV Mystery Movies and the May New Releases. Other than that, I'll probably be chatting about our trip. Hopefully it will be more amusing than just talking about the apartment situation.
I downloaded the latest Alexander McCall Smith No. 1 Ladies' Detective Agency (The Minor Adjustment Beauty Salon) and his last 44 Scotland Street (Bertie Plays the Blues) as well as Spencer Quinn's The Dog Who Knew Too Much and some Agatha Christie, Ruth Rendell, and Ngaio Marsh mysteries. We should be able to agree on at least one audio mystery!