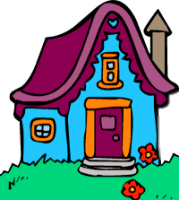 Thank you all for your very kind comments, and for your well wishes. My husband is back home, and will be taking it easy this week. This was his third bout with the same illness, and the shortest hospital stay he has had, so we are very pleased. His doctor says that he is an enigma of sorts… They have no idea what brings his illness on. But the good news is that he is now able to detect the symptoms as soon as they start, and the sooner he is admitted to the hospital, the shorter his hospital stay.
He had a single room… which he hasn't had before. One time he shared rooms with a man who insisted on watching television all of the time (mostly cartoons), which my husband wasn't too happy about.  But being the way he is, he never asked the man to at least to turn the TV down.
This time, my husband's "hospital control" worked – as far as calling the nurse to let her know when his IV was empty, but the television portion of the control didn't work. Fortunately, my daughter came up with a solution for this problem: We headed over to Walmart and bought a very cheap universal control which worked out great. He was able to watch a few football games when he wasn't reading his Kindle. Between his Kindle Science News and an Ellery Queen mystery, the football games on television, and much needed bed rest, he was able to keep himself occupied.
Again, thank you all for the very encouraging comments, prayers, and well wishes.
 I'm glad he's back home!