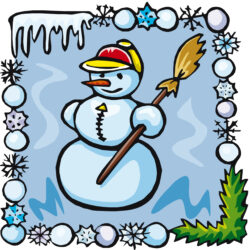 I hope all of you are having a happy and safe holiday season, whether you practice Christmas, another holiday, or are just enjoying the winter season!
This year, we won't have our daughter with us… travel is still difficult for her with a relatively young child. Fortunately, our son is close enough that he will be spending the holiday with us, and we will be able to use one of our new-fangled gadgets (my husband is in charge of that sort of thing…) to be able to talk face-to-face with our daughter at least.
The holiday meal is going to be nice as well – ham this year!
Happy holidays to all of you!