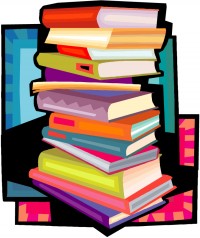 The 27th Malice Domestic is going to be held next weekend. That's right! Next weekend (May 1-3, 2015), the Bethesda, Maryland's Hyatt Regency Hotel will be the place to be! Those people attending the convention will be voting for the authors/mysteries they think should win in each of the categories. Pretty exciting!
I especially like these awards because they are supposed to go to mysteries that are similar to Agatha Christie's books >>> thus their name! These are mysteries without gratuitous sex, violence, or gore >>> in short, pretty Cozy! I know I have said (more than too many times for some of you!) that these are the Coziest of Cozy Mystery awards out there.
The mystery books that have been nominated are those that were published (in any format) during 2014. By that I mean they can be paperbacks, hard covers, or even e-books.
I see lots of very familiar names and titles. I'm guessing there are a few of your very favorite Cozy Mystery authors within these categories. I think it would be pretty difficult to vote for one Cozy over another in some of these categories!
Congratulations to ALL the nominees!
AGATHA AWARD BEST NOVEL:
The Good, The Bad and The Emus by Donna Andrews
A Demon Summer by G.M. Malliet
Designated Daughters by Margaret Maron
The Long Way Home by Louise Penny
Truth Be Told by Hank Phillippi Ryan
AGATHA AWARD BEST HISTORICAL NOVEL:
Queen of Hearts by Rhys Bowen
Wouldn't it Be Deadly by D.E. Ireland
Murder in Murray Hill by Victoria Thompson
Hunting Shadows by Charles Todd
An Unwilling Accomplice by Charles Todd
AGATHA AWARD BEST FIRST NOVEL:
Circle of Influence by Annette Dashofy
Tagged for Death by Sherry Harris
Finding Sky by Susan O'Brien
Well Read, Then Dead by Terrie Farley Moran
Murder Strikes a Pose by Tracy Weber
AGATHA AWARD BEST CHILDREN'S/YOUNG ADULT NOVEL:
Found by Harlen Coben
Andi Under Pressure  by Amanda Flower
Greenglass House by Kate Milford
Uncertain Glory by Lea Wait
The Code Buster's Club, Case #4: The Mummy's Curse by Penny Warner
AGATHA AWARD BEST SHORT STORY:
The Blessing Witch by Kathy Lynn Emerson
The Shadow Knows by Barb Goffman
Just Desserts for Johnny by Edith Maxwell
The Odds are Against Us by Art Taylor
Premonition by Art Taylor
AGATHA AWARD BEST NON-FICTION
The Poisoner: The Life and Crimes of Victorian England's Most Notorious Doctor by Stephen Bates
Death Dealer: How Cops and Cadaver Dogs Brought a Killer to Justice by Kate Flora
400 Things Cops Know: Street Smart Lessons from a Veteran Patrolman by Adam Plantinga
Writes of Passage: Adventures on the Writer's Journey by Hank Phillippi Ryan, Editor
The Art of the English Murder by Lucy Worsley
Guest of Honor: Charles Todd & Ann Cleeves
Toastmaster: Toni L.P. Kelner
Lifetime Achievement: Sara Paretsky
Are any of your personal favorites nominated? 
P.S. If you would like to take a look at some of the winners and nominees from previous years, the categories can be found on my Mystery Book Awards page. (I'm pretty sure you'll recognize a lot of the Cozy Mystery authors' names!)