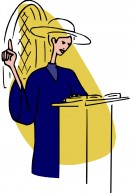 The site just got a comment from a reader who needs help finding two authors. I am not sure how many site viewers read the comments after some of the blogs… so, just in case, I thought I would try to see if any of you are familiar with the two authors who are being sought.
The site viewer wrote:
"I'm trying to find 2 authors (series). First, an interior decorator, male, straight, who gets a female cop (or P.I.) to help him find the "bad guy". "
Do any of you have any suggestions? I am at a loss on this one.
"The other one is a lady minister, widow I think, who solves mysteries with a local policeman, married, (named George??). They fall for each other, but do very little about it since he is married."
Now, this one I think I might have. I posted this answer to her comment:
***To access more Cozy Mysteries by Theme click on this link.***