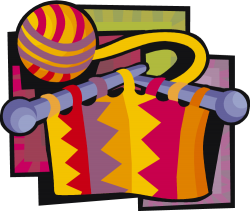 You know how it is when you just can't remember the name of an author who writes a series you want to revisit? I sure do! Well, Libby is asking for our help in identifying her lost/misplaced/forgotten author:
Libby:
Do you know of a book that is about an American woman married to an English man (or perhaps a Scot) who travels to Orkney Islands. There is an archaeological dig going on on one of the other islands which they visit. Of course, there is contention about this and next thing you know the sponsor who is underwriting the cost is murdered. There's lots of rain, a resident cat that is quite ferocious, the woman and her husband have a dog, she visits a knitting shop on Orkney's mainland and gets to know some of the locals.

I read this last fall, but didn't make a note of the title or the author (I thought I could remember – instead I have spent months racking my brain and cruising the internet for possibilities.) I know there are others in the series with this woman (who I'm ashamed to say I can't remember the name of!) as the detective. Is it possible that this rings a bell with you?
If you think you know who the author Libby is looking for, please post a comment. Thank you!