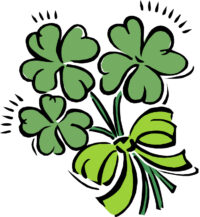 Recently, someone asked if I had any suggestions for any "Irish" themed mystery series, and I was a bit surprised that I didn't already have a theme on Irish Cozies since they're such a charming part of the genre! So, are there any Irish Cozies anyone can recommend?
MYSTERIES WITH AN IRISH THEME:
Sheila Connolly  (aka Sarah Atwell): County Cork Mystery Series – Maura Donovan, a Bostonian, lives in a village in Ireland.
Dicey Deere: Torrey Tunnet Mystery Series – Torrey Tunnet, a Bostonian living in Ireland.
Carlene O'Connor: Irish Village Mystery Series – Siobhán O'Sullivan, owner of Naomi's Bistro, with her five siblings, in Kilbane, County Cork, Ireland.
Clare O'Donohue: World of Spies Mystery Series – Hollis and Finn Larsson are married college professors who assist Interpol in Ireland.
Alexia Gordon: Gethsemane Brown Mystery Series – Gethsemane is an African-American classical musician in Ireland.
Ian Sansom: Mobile Library Mystery Series – Israel Armstrong is a vegetarian mobile librarian in Northern Ireland.
Peter Tremayne: Sister Fidelma Mystery Series – A long-running series starring a nun in 7th century Ireland.
Nancy Means Wright: Mary Wollstonecraft Mystery Series – Mary is an 18th century English governess working in Ireland.
P.S. I haven't read all the series so I'm not sure just how Cozy they are…