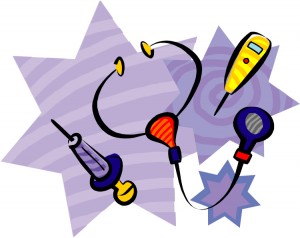 I just wanted to mention that I will be in and out during the next few days. My husband has been admitted into the hospital (he has a recurring health condition that necessitates a hospital stay every few years) so I will be spending a lot of time at the hospital. I will continue to post your comments, I just won't be very good about posting my comments. (I haven't been doing much answering during the last few days, but his hospital stay should be a short one.)
I have a few entries already written that will post automatically, as I post dated them. My husband actually likes me to not stay with him all the time he is in hospital so he can try to sleep… As most of you know, the hospital halls are rather loud, so when you're in, you try to catch your ZZZZs when you can.
I'll let you all know when he is home, which should be very soon. But, with this being a holiday weekend, you never know >>> since you have to wait until a doctor discharges you, even though you might think you should be able to head on home.
You know what they say: Bad things do indeed happen to good people!