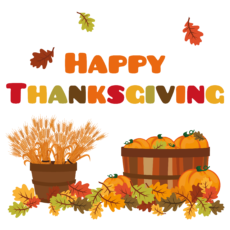 We just got back from visiting our daughter in Washington, D.C. – after visiting my brother in Colorado Springs. It's been a busy month for both my husband and me!
This year I decided that rather than stand in the kitchen all day long cooking, I would treat myself to a day of heating prepared casseroles that I bought at various stores. Our son will be coming over for the meal, so I'll be able to visit with him – instead of rushing around in the kitchen. Ya-hoo!
I hope all of you are able to enjoy this day of giving thanks.