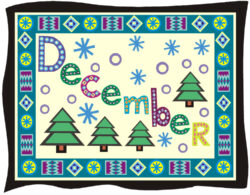 Welcome, December! It looks like the Hallmark channels are going to be ushering us out of 2020 with a whole lot of NEW "feel good" Christmas Cozy movies… and let's face it, we can all do with a little "feel good" time!
Hallmark Movies & Mysteries Channel Cozy (Mystery) Christmas Movies – December 2020:
***** ***** ***** *****
Saturday – December 5, 2020
Hallmark Movies & Mysteries:
9:00 PM
Time for Us to Come Home for Christmas
Five guests are mysteriously invited to an inn to celebrate Christmas. With the help of the owner Ben, Sarah discovers that an event from the past may connect them and change their lives forever. Lacey Chabert, Stephen Huszar.
Hallmark:
7:00 PM
Christmas in Evergreen: Bells Are Ringing
As Michelle's wedding approaches, Hannah steps up to help finish the launch of the new Evergreen museum while questioning her relationship and future with Elliot. Starring Rukiya Bernard and Holly Robinson Peete.
***** ***** ***** *****
Sunday – December 6, 2020
Hallmark Movies & Mysteries:
9:00 PM
A Little Christmas Charm
When Holly finds a lost charm bracelet, she teams up with an investigative reporter to return it to the rightful owner by Christmas Eve. Stars Ashley Greene and Brendan Penny.
Hallmark:
7:00 PM
Christmas She Wrote
When writer Kayleigh has her column cancelled before Christmas, she heads home to reconnect with family. Sparks fly when she gets an unexpected visit from the man who cancelled her column. Stars Danica McKellar and Dylan Neal.
***** ***** ***** *****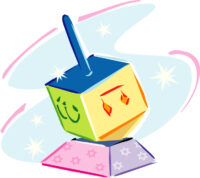 Saturday – December 12, 2020
Hallmark Movies & Mysteries:
9:00 PM
A Glenbrooke Christmas
Longing to be accepted for herself and not just her wealth, an heiress heads to the small town of Glenbrooke, where she discovers the joys of a simple Christmas, community, and maybe even love. Stars Autumn Reeser, Antonio Cupo.
Hallmark:
7:00 PM
Love, Lights, Hanukkah!
As Christina prepares her restaurant for Christmas, a DNA test reveals that she's Jewish! The discovery leads her to a new family and a new, unlikely romance over eight crazy nights. Stars Mia Kirshner, Ben Savage, Marilu Henner.
***** ***** ***** *****
Sunday – December 13, 2020
Hallmark Movies & Mysteries:
9:00 PM
Unlocking Christmas
When a mysterious key and holiday riddle land on their doorsteps, Kate and Kevin embark on a Christmas adventure they'll never forget. Based on the book by NY Times bestselling author, Fern Michaels. Stars Taylor Cole, Steve Lund.
Hallmark:
7:00 PM
Christmas Comes Twice
When Cheryl visits the Christmas carnival in her hometown, she gets a second chance in life when she is transported to Christmas five years in the past. Stars Tamera Mowry-Housley and Michael Xavier.
***** ***** ***** *****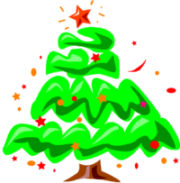 Saturday – December 19, 2020
Hallmark Movies & Mysteries:
9:00 PM
Swept Up by Christmas
An antique dealer and a cleaner clash when downsizing a magnificent estate before Christmas. As they uncover the home's treasures, they help reconnect the reclusive owner with his Christmas past. Lindy Booth, Justin Bruening.
Hallmark:
7:00 PM
A Christmas Carousel
When Lila is hired by the Royal Family of Ancadia to repair a carousel, she must work with the Prince to complete it by Christmas. Stars Rachel Boston and Neal Bledsoe.
***** ***** ***** *****
Sunday – December 20, 2020
Hallmark Movies & Mysteries:
9:00 PM
Project Christmas Wish
For years Lucy has played Santa to her small town's community. As she grants a little girl's wish for a "Christmas like it used to be," she unexpectedly finds her own wishes coming true. Stars Amanda Schull and Travis Van Winkle.
Hallmark:
7:00 PM
Cross Country Christmas
Former classmates Lina and Max are traveling home for the holidays, until a storm hits and they have to work together to make it home in time, no matter the mode of transportation. Stars Rachael Leigh Cook, Greyston Holt.
***** ***** ***** ***** ***** ***** ***** *****
(I copied all of the synopses from the Hallmark sites.)
I hope this list helps those of you who enjoy watching the Hallmark Christmas movies! Also, don't forget to take a look at the various Christmas mystery books I have listed on my Cozy Mystery site.

Here are some blog entries you might be interested in – if you're looking for some other Christmas movies. You can probably find a lot of them playing on TV as we approach the holiday season. The entries are from my Cozy Mystery site.
Christmas : Favorite Classic Holiday Movies: Old, Black & White… and a Few In Color (not mysteries)
Christmas : Favorite Holiday Movies – More Recent, In Color (not mysteries)
And, here are some old entries that are about some of the really good Christmas themed Cozy Mystery books:
Holiday Mysteries: Some New (Sept. '07) Christmas and a Halloween
Favorite Christmas Cozy Mystery Book – 2012
Christmas Mystery Book List Recommendations – 2013