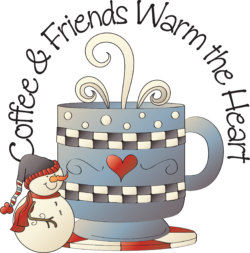 This year I started a different type of reading – at least it is different to what I've done in the past. Since I enjoy reading holiday Cozies so much during their appropriate seasons, I have started re-reading some of my favorite holiday Cozies >>> out of sequence!
This year had me revisiting Jessica Fletcher in Cabott Cove, Lucy Stone on Red Top Road, Gloria Lamerino in Boston, and Hanna Swenson in Lake Eden. Halloween, Thanksgiving, and Christmas felt particularly Cozy with all my favorite sleuths. (This is one time when my not-so-great memory comes in handy!)
I have to admit that it was a little disconcerting re-visiting Toby as a toddler a month after spending time with Toby as a father of a toddler! (Toby comes from Leslie Meier's Lucy Stone Mystery Series.) But, I found that as long as I thought of each book as a total entity rather than part of a chronological series, I was able to submerge myself into the correct mindset.
Now if they would just convert all of my favorite holiday Cozies to Kindle format! I'd love to spend time with Henry Tibbett and Peggy Jean Turner next holiday season!