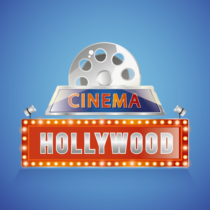 Those of you who have been with me for a while know that I absolutely love Hollywood's Golden Era movies. Actresses like Bette Davis, Barbara Stanwyck, and Joan Crawford are right up there amongst my favorites. If given a movie from yesteryear or a movie from today, there's absolutely no question in my mind which I would watch!
And, some of you have seen me recommend What Ever Happened to Baby Jane (1962) several times in my monthly movie entries. I have been aware of the hatred both of the stars of that movie had for each other (Bette Davis & Joan Crawford). It's one of Hollywood's many-times-told stories.
Well, imagine how elated I am to see that the FX channel will be showing a five-part miniseries about the actresses' feud, and the making of What Ever Happened to Baby Jane. I am so excited that I have already made it a "One Pass" on my Tivo!
"Feud" will begin airing on Sunday, March 5, and take a look at the cast! Bette Davis (Susan Sarandon), Joan Crawford (Jessica Lange), Hedda Hopper (Judy Davis), the director (Alfred Molina), Olivia de Havilland (Catherine Zeta-Jones), and Joan Blondell (Kathy Bates) are just some of the famous actresses portrayed in the miniseries and those who portray them.
Even though this isn't a mystery movie, it should be fun to watch for those of us who have repeatedly enjoyed movies starring these actresses. I really am excited about these big-screen names hitting the small screen!
P.S. If  you want the list of mystery movies that will be playing during March '17, here's the link: