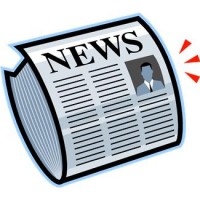 On to the second part of the Cozy Mystery news!
Shelley Freydont (yes, the author of the  Celebration Bay Mystery Series, the Sudoku Mystery Series, and the Lindy Haggerty Mystery Series) will be writing a mystery series that features a debutante in Newport, Rhode Island. It takes place during the Gilded Age (between 1870 and 1900).
Marcia Talley has gotten the green light for her 14th in her Hannah Ives Mystery Series. It will be entitled Daughter of Ashes. (I'm always hesitant about listing titles to books that haven't yet been published. A few times I have had them listed, and then found that the titles were changed!)
All of you Nevada Barr fans, there is great news! Anna Pigeon will be back in 2016. OK, now I know it's a while off, but the good news is that this National Park ranger will continue to entertain us in her Anna Pigeon Mystery Series.
The sixth Cozy Mystery in Barbara Graham's Quilted Mystery Series has just been given the go-ahead. We will be able to keep up with Theo, her quilt shop, and husband, Tony (sheriff). That's great news for the quilters among us, as well as for all Cozy Mystery readers in general.
Also, in the news are some new mystery series that are slated to begin:
Diane Vallere will be writing the Costume Shop Mystery Series which will feature a sleuth who works in (yes, you guessed it!) a costume shop.
Vannetta Chapman is writing the Amish Village Mystery Series. The first book is called Murder Simply Brewed.
Joyce Tremel will be writing a Cozy Mystery series that features a brewmaster. The first book will be called To Brew or Not to Brew. (Not to be confused with the first book in Vannetta Chapman's series!)
Judith Flanders will be releasing a mystery called Writer's Block. Her series will feature a sleuth who works in the publishing arena.
And, Mary Lawrence will be writing an historical mystery series set in Tudor London (sometime between 1485 and 1603). The first mystery in the series is A Matron's Bane.
Well, that's a wrap on my information. Hopefully next month I will have some more really good Cozy Mystery news to share.