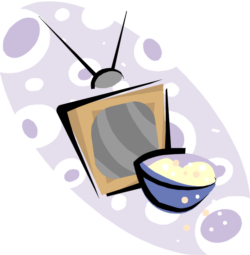 I forgot to include some mystery-type of things that are going on at the Hallmark Movies & Mysteries channel when I sent out the Upcoming Television Mystery Movies for January 2017 entry. So here goes!
I could be wrong (perhaps it happened earlier and I just didn't notice) but the television mystery series, Father Dowling Mysteries (aka Father Dowling Investigates), will begin airing on this channel during January. Hallmark M & M describes the series as "An amiable, inquisitive Chicago priest moonlights as a detective and is assisted by a rather worldly, lock-picking nun."
The show is loosely based on Ralph McInerny's Father Dowling Mystery Series of books. It stars Tom Bosley (Father Frank Dowling) and Tracy Nelson (Sister Steve – short for Stephanie – Oskowski) and ran in the late 1980s.
Also, be sure to mark your television-watching/recording calendars for these new mystery movies:
Sunday – January 8, 2017
Garage Sale Mystery: The Art of Murder *****PREMIER*****
When Hanna's sorority sister's stepmother is found dead, it appears she fell, hitting her head against a pipe. Following the memorial service, Hannah and Abbey go to Jenn. Abbey thinks that something is amiss. The facts surrounding the death are troublesome. Jenn gets involved and – as always – uncovers the truth and brings the killer to justice. Stars Lori Loughlin, Sarah Strange and Steve Bacic.
Sunday – January 15, 2017
Framed for Murder: A Fixer Upper Mystery *****PREMIER*****
In the small resort town of Lighthouse Cove, everyone knows that the best man for the job is a woman. And that woman is Shannon Hammer, owner of Hammer Construction Company and an expert in Victorian home restoration and renovation. Through her renovations she will find clues to uncover the house's secret past and in turn become an unlikely sleuth to help crack these unsolved mysteries. Stars Jewel, Colin Ferguson and Laura Soltis.
(I've already set up my DVR to record both of them.)
Sunday, January 22 doesn't have a mystery movie premier and I'll try to see of Sunday, January 29 does when Hallmark M & M finally updates its schedule.