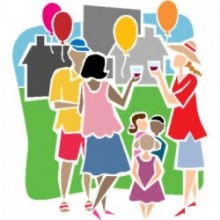 Last week, a Cozy Mystery reader made a comment (I wish I had written it down in a note to myself, since I can't remember the exact comment!) about a Cozy Mystery sleuth moving in next door. I went back and read my Definition of a Cozy Mystery (click on the blue link to see the entire definition), since I sort of remember talking about Jessica Fletcher moving in, and the horror one might feel to know that someone who apparently is followed by the Grim Reaper should be moving in next door.
So, at this time, I would like to borrow from that comment and ask you all:
Which Cozy Mystery sleuth would you most want to live next door to, and why?
Oh, and to do this, let's pretend that your favorite Cozy Mystery sleuth doesn't follow the Grim Reaper around, solving mysteries, because, let's face it, none of us would want to live next door to him/her!
Thank you!