A few days ago I posted the first part of August 2017's Cozy Mystery News. Well, it it took me a day more than I expected, but I have even more Cozy Mystery authors/books to tell you about today, so I'll go ahead and get started…
OK, all you Betty Hechtman fans, this should make your day! Betty Hechtman has just signed on to write books 12 & 13 in her Crochet Mystery Series. That's right! Molly Pink and the Tarzana Hookers will be cutting into crime again, and then again – again! So we can look forward to these Cozies, along with more crochet patterns and recipes! Betty Hechtman also writes the Yarn Retreat Mystery Series.
Nancy Herriman will soon be introducing a new sleuth to us.  As a lot of you know, Nancy Herriman is the author of the Mystery of Old San Francisco Mystery Series, which features nurse Celia Davies during the 1860s. Nancy's new Bess Ellyott Mystery Series will begin with Searcher of the Dead and will feature an herbalist in England during the Elizabethan Era (late 1500s).
Anna Lee Huber writes both the Verity Kent Mystery Series and the Lady Darby Mystery Series. This particular news info is about Huber's historical Lady Darby series. Lady Darby will be back and she will be taking on the London Burkers – a gang that goes around killing people for profit… They sell the corpses to 1830's medical schools.
Have you ever heard of an attorney who also has a degree in the culinary arts? Well, if you're a fan of Leslie Karst, you have! She writes the Sally Solari Mystery Series which is set in  California and features an ex-lawyer managing an Italian eatery. Well, you'll be happy to know that Sally Solari will be back to sleuth, cook, and provide us with tasty recipes!
For those of us who are fans of Carlene O'Connor's Irish Village Mystery Series, there is good news on the horizon. The owner of Naomi's Bistro in Kilbane, County Cork, Ireland, Siobhán O'Sullivan, will be back several more times. That's pretty doggone good news! (Carlene O'Connor also writes romance novels as Mary Carter.)
Deanna Raybourn's Veronica Speedwell Mystery Series will be adding two more books to its list. That's right, books numbers 4 & 5 just got the green light.  Veronica Speedwell is an adventuress in Victorian England who solves mysteries while travelling the world. Deanna Raybourn also writes the Lady Julia Grey Mystery Series and the Jasmine Mystery Series.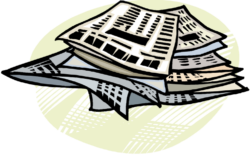 I hope you have found a few of your favorite Cozy Mystery authors on this two-part list. I know I'm always excited when I hear that one of my favorite authors has more Cozies on the way!
Here's the first part of this newsy entry:
Cozy Mystery News – August 2017 – Part 1