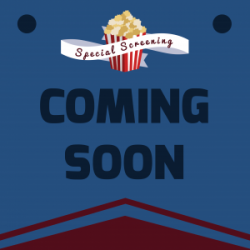 I was a little bummed that the Hallmark Movies and Mysteries channel didn't have any new, original mystery movies based on Cozy Mystery series this month. Because of this, I went searching around to see if I could find out something new about their line-up. Well, I came upon several interesting mystery AND holiday movie tidbits:
There will be a new mystery series on the Hallmark Movies & Mysteries channel starring Brooke Shields as the sleuth. The article I found said these mysteries will be based on the Flower Shop Mystery Series, however the article didn't name the author. Now, to me, the Flower Shop Mystery Series can only mean one author: the fabulously talented (and very popular) Kate Collins! So, here's hoping that's correct!
Also, Nancy Grace's Hailey Dean mysteries will be made into either one mystery movie, or a series of mystery movies. What great news!
Here's some good news for all of the Jesse Stone mystery movie fans amongst us >>> of which I am one! Tom Selleck and William Devane will be reprising their roles as the brooding police chief and his therapist. Yep! That's right! Jesse Stone: Lost in Paradise will be premiering on the Hallmark channel on Sunday, October 18 and on the Hallmark Movies & Mysteries channel on Sunday, October 25. These mystery movies are based on Robert B. Parker's Jesse Stone Mystery Series. Yow!
I know the wait has been a long one since the last (and first!) Hannah Swensen mystery movie, but on November 15, 2015 (mark your calendars now!) Murder She Baked: A Plum Pudding Mystery will be airing on the Hallmark Movies & Mysteries channel. Christmas will be in the air and at the Cookie Jar bakery! The Hannah Swensen Mystery Series is written by Joanne Fluke, and Alison Sweeney will be returning as Hannah.
I also have a tentative list of the holiday movies that will be airing on the Hallmark channel, and I can't wait to tell you about it. (As I said, this is a tentative list.)
October 26, 2015
Temporarily Yours (starring Ashley Williams and Sam Yaeger) will kick of the holiday festivities with this Halloween movie on the Hallmark channel. Poppy Summerall is the new nanny for the two little ones of a very busy widower.
I believe I have already mentioned that this year the Hallmark channel's Countdown to Christmas will feature not only a dozen new holiday movies, but rather 16 new holiday movies! This is great news for those of us who make these movies a part of our holiday happenings. Here is some of the (tentative) Countdown to Christmas schedule that I have found. (Again, this is tentative, they can always change the dates on us!)
Saturday, November 14, 2015
Tis The Season For Love
Sarah Lancaster and Brendan Penny star in this holiday movie about an actress who goes home for the holidays because of a temporary lag in her acting jobs.
Saturday, November 21, 2015
Northpole 2: Open for Christmas
Starring Lori Loughlin and Bailee Madison, will mesmerize viewers with the magic of the Northpole and the spirit of Christmas. Loughlin stars as Mackenzie, a successful businesswoman who inherits her beloved aunt's inn, and chooses to restore the hotel to its original grandeur only to sell it right before Christmas. Unbeknownst to Mackenzie, she receives some unexpected help from a team of elves headed by the cheerful Clementine (Madison), who helps Mackenzie rediscover the true meaning of Christmas.
Thursday, November 26, 2015 (Thanksgiving Day)
Ice Sculpture Christmas
After starting her first job at a country club restaurant, Callie – an aspiring chef – reconnects with her childhood friend David, whose wealthy family is a member of the club. When David enters Callie into the club's annual Christmas ice sculpting competition without her knowledge, she's forced to go head-to-head with her boss, Chef Gloria. Even though ice sculpting is cold work, sparks are ignited between Callie and David as they prepare for the competition as a team. Callie's passions for cooking and ice sculpting are met with romance and Christmas spirit as she works to create the perfect sculpture. Cast: Rachel Boston, Brenda Strong and David Alpay.
Friday, November 27, 2015
Crown for Christmas
Allie, a fired maid from a ritzy NYC hotel, takes a job as a governess to a young girl who is part of a powerful family in Europe. After reluctantly accepting, and upon arrival at the castle, learns the girl is Princess Theodora and that her father is Maximillion, the King of Winshire. Max informs Allie that the Princess prides herself on terrorizing authority figures and has gotten worse since her mother's death. As the story unfolds, we see Allie bond with Theodora and also helps to bring Theodora and her father together. And through all of this, a spark forms between Allie and Max. However, Countess Celia is expecting to wed the King. Will Max take a stand for his feelings for Allie and make it truly a merry Christmas for all? Cast: Danica McKellar, Rupert Penry Jones.
Saturday, November 28, 2015
On Time For Christmas
Two NYC bound travelers find themselves inextricably linked when a snowstorm waylays their flight to an airport hotel in Buffalo. Eternal optimist and hopeless romantic, Paige Summers, desperately needs to find a way to the city to meet her fiancé's parents before her wedding – and it's up to a guy she can't stand, fellow passenger and total stranger Dylan MacKenzie, who is permanently soured on romance after his girlfriend broke his heart. Still Dylan rises to the occasion to become Paige's off-white Knight in shining armor. Joining them are Frank & Maxine Gambert, who are heading to Connecticut to spend Christmas with their daughter. As their madcap adventure ensues, our foursome will be forced to face a lot more surprises than the ever changing snowstorm preventing each of them from getting home. Cast: Candace Bure, Paul Greene, Sarah Strange & David Lewis
Mariah Carey will be starring in a new Christmas movie during their Countdown to Christmas."Mariah Carey's Christmas Project." Mariah will be directing and starring in the Christmas movie, which will feature her "Oh Santa!" hit.
As I mentioned before, mark your calendars now! I will be updating you all when the two Hallmark channels post their "firm" schedules.
(The indented descriptions of the movies are from the Hallmark channel's website.)