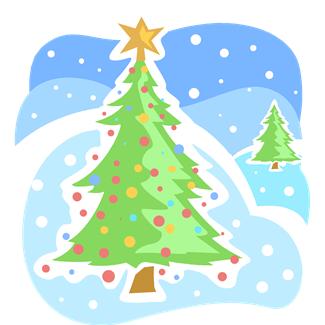 I just remembered that it's time for me to ask you all about your favorite Christmas mysteries. The last time I did this was at Thanksgiving time (Favorite Thanksgiving Mysteries). We also made up a list of our Favorite Halloween Mysteries.
As you can see from all of the pages of Christmas Mystery Books, the Christmas mystery book theme is a really popular one. Many of my favorite authors have at least one mystery book in their series that takes place during the Christmas holidays.
I have enjoyed many Christmas mysteries, especially since living down here in San Antonio. Because the weather isn't really "Christmas-y", I rely on my authors to bring me the snow and cold associated with this time of year. I have to admit that I prefer reading mysteries that take place in cold climates at this time of year, rather than the Christmas in the tropics types of mysteries.
That's not to say that I haven't enjoyed Christmas mysteries that take place in weather similar to ours here in San Antonio. An example of this is Margaret Grace's Mayhem in Miniature. Of course since Margaret Grace is one of my very favorite authors that's no surprise. Luckily, as Camille Minichino she wrote The Helium Murder, which is set during Christmas in a very cold Massachusetts. That mystery did indeed give me my preferred snowy setting. Another Christmas mystery that just popped into my head is Charlotte MacLeod's Rest You Merry. Who doesn't love that Christmas mystery? My list of Christmas mystery favorites goes on an on, and on some more!
If you know of any Christmas theme mysteries that you think should definitely be on this Christmas mysteries recommendations list, please post a comment. And please tell us why you like it so much. Thank you!
Christmas Mystery Book Recommendations:
Marian Babson: The Twelve Deaths of Christmas
Jennie Bentley (aka Jenna Bennett & Bente Gallagher): Home for the Homicide
Carola Dunn: Death at Wentwater Court
Carola Dunn: Mistletoe and Murder
Shelley Freydont: Silent Knife
Jane Haddam: Not A Creature Was Stirring
Lee Harris: The Christmas Night Murder
Lee Harris: The New Year's Eve Murder
Charlotte MacLeod (aka Alisa Craig): Rest Ye Merry
D.R. Meredith: Murder by Sacrilege
Valerie Wolzien: We Wish You a Merry Murder