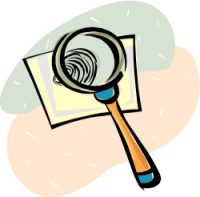 It's been a while, and I've accumulated quite a few reader questions! I intend to do this more frequently, but I keep forgetting…
From Bonney:
I'm looking for help in looking for a book (not sure if it was a series) but the dog was trained to search the whole house before it's owner proceeded into the house. Any ideas?
From Nance:
I am looking for the author of several mystery books with a central female Asian character who works in San Francisco. I believe she is young.
PS: Alice suggests this could be the Noodle Shop Mystery Series by Vivien Chien , which seems quite possible – I don't recall if it was in San Francisco or not, but it does star a sleuth of Asian descent. Lori suggests that it could by Naomi Hirahara, which I'm less familiar with but does seem to have written several series starring Asian-American sleuths. Tari suggests Anne R. Tan, another author I'm not familiar with but that does seem possible after a quick search of her works. Patricia suggested the Bill Smith & Lydia Chin Mystery Series by  S. J. Rozan. Ashley suggests it could be Gigi Pandian's Jaya Jones Treasure Hunt Mystery Series.
From Heather:
Hey, I'm looking for a series that was about a middle age film star that started to solve murders that happened on her film/TV/theater sets.
Also , the younger police officer that ends up working with her becomes her boyfriend. I think her son was in the cast of characters.

I know it was written in the 90's.
PS: Kathryn suggests that this could be either the Polly Pepper Mystery Series, by R. T. Jordan, or the Desert Flowers Mystery Series by Lee Hollis. Both seem possible.
From Janis:
I am wondering if anyone recalls a mystery novel set in Arkansas featuring a protagonist who is a male Legal Aid attorney. I think it was published in the early 1990s. Does this meager description ring a bell for anyone? Thank you!
PS: Sharon suggested this could be the Gideon Page Mystery Series, by Grif Stockley, another series and author I'm not familiar with, but the description seems like a reasonable match.
From AT:
I've been trying to find a book, don't remember the title or the author. I vaguely remember the sleuth is a woman, either inherited or bought an older home, with some kind of secret, money or treasure hidden in the house. I believe the Sheriff helps her and I know it was a series, because at the end of the book, there was an excerpt for the 2nd book.
PS: Pen suggests this could be the Beyond the Page Bookstore Mystery Series, by Lauren Elliott – I'm not familiar with the author but it does look like a possibility. E suggests it could be the Crime With the Classics Mystery Series, by Katherine Bolger Hyde. Mick suggests it could be the Wedding Planner Mystery Series by Stephanie Blackmoore.
From MJB:
I've run across a series in this category recently (Danna: this was posted in the Book Store Owner category) but regret to report I cannot recall the author or titles (I believe three so far). The major character moves, with her golden retriever Gatsby, from Maine to southern Massachusetts to take over her grandmother's bookstore for a year while her newly-retired grandmother tours the world! The second and third books involve an old letter and an old photo. Does this sound familiar to anyone out there? If so, please let me know the author and titles! Thank you in advance!
PS: Nancy suggests this could be the Annie's Attic Mystery Series, a long series written by various authors – some details don't quite fit, but it's always possible I'm misremembering or that the question is (accidentally) combining several different series. Emily suggests it might be the Seabreeze Bookshop Mystery Series, by Penny Brooke.
Thank you in advance to anyone who answers! I know some of these are very vague, even for these sort of "do you remember a series where…?" sort of questions, so we'll have to see how this goes! As I get possible answers, I'll post them with the question…