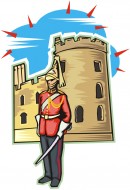 British Cozy (and not so Cozy) Mysteries from this site. Mystery authors who begin with E, F, G, & H:
Jessica Ellicott (aka Jessie Crockett & Jessica Estevao): Beryl and Edwina Mystery Series
Kate Ellis: Ellis writes three non-cozy mystery series which take place in Great Britain.
Kathy Lynn Emerson (aka Kaitlyn Dunnett): Lady Susanna Appleton Mystery Series – set during the reign of Elizabeth I and features an herbalist…
Kathy Lynn Emerson (aka Kaitlyn Dunnett): Mistress Jaffrey Mystery Series
Olive Etchells: Etchell's series is set in a seaside village in Cornwall.
Ann C. Fallon: Her series takes place in Ireland.
Charles Finch: His series is set in London during the 1860s.
Anthea Fraser: Both of her series are set in England.
Antonia Fraser: A series that features TV journalist…
Margaret Frazer (aka Monica Ferris & Gail Frazer): the Sister Fevrisse series during the reign of Henry VI.
Frances Fyfield: Two British series from which to pick.
Ashley Gardner: Writes a series that is set during the late 1700s and early 1800s.
Jonathan Gash: His Lovejoy series is set in England, as well as his Clare Burtonall series.
Roberta Gellis: Magdâline la Batarde Mystery Series
Elizabeth George: The Inspector Lynley mystery series… Scotland Yard
Bartholomew Gill: A series that features an Irish Police Officer.
Paula Gosling: One of her three series is set in England.
Celina Grace: Asharton Manor Mystery Series AND Kate Redman Mystery Series AND Miss Hart and Miss Hunter Investigate Mystery Series
Caroline Graham: Some of you probably are already acquainted with her Tom Barnaby from Midsomer Murders.
Ann Granger: Her Markby and Mitchell series is set in the Cotswolds and her Fran Varaday series is set in London.
Pip Granger: Granger's Rosie Featherby Mystery Series is set in a cafe during post WW II London.
Christine Green: Several British series to choose from…
D. M. Greenwood: Clergy woman in London…
Martha Grimes: One of her series involves investigators from Scotland Yard.
Karen Harper: She writes both an Elizabeth I series and an Amish series.
Tessa Harris: Dr. Thomas Silkstone Mystery Series
Cynthia Harrod-Eagles: An Inspector from his local CID
Patricia Harwin: She pens the Far Wychwood, featuring a New Yorker who transplants to England.
L.B. Hathaway: Posie Parker Mystery Series AND Blood and Stars Trilogy (thrillers)
S. T. Haymon: A series about a Detective Inspector…
Georgette Heyer: Superintendent Hannasyde Mystery Series
Kaye C Hill: Lexy Lomax Mystery Series
Reginald Hill: A wonderful police procedural series (Dalziel and Pascoe)…
Susan Hill: Simon Serrailler Mystery Series AND Stand Alones
Suzette A. Hill: Reverend Oughterard Mystery Series
Teri Holbrook: A series about an ex-American who moves to England…
Hazel Holt: A series that features a literary critic…
Victoria Holt: The classic romantic mysteries…
Other British lists:
Authors beginning with I, J, K, L, M, & N
Authors beginning with P, R, & S
Authors beginning with T , U, & W
***To access more Cozy Mysteries by Theme click on this link.***