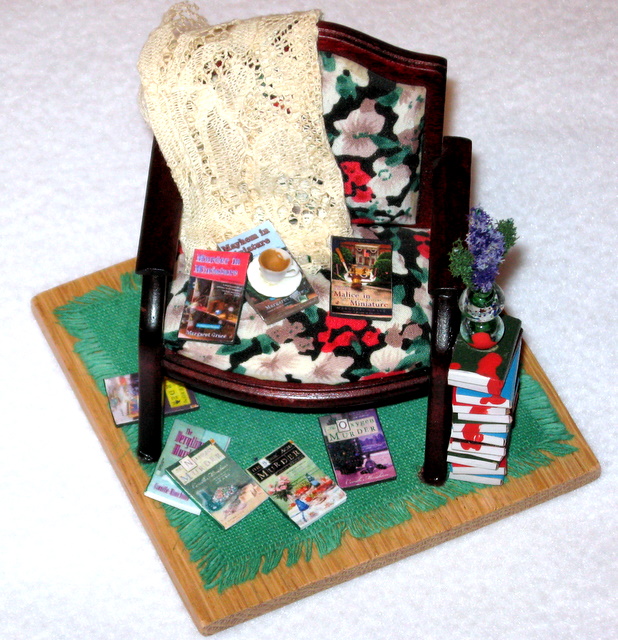 I am happy to be able to "show and tell" my latest Cozy Mystery item: an original Camille Minichino miniature crime scene.
I am so delighted with this crime scene… I have placed it on the shelf right above my computer screen, so that I can look up and get inspiration while writing my entries. Believe me >>> I need a lot of inspiration sometimes!
I live in Texas, and the Bluebonnet is our state flower. Yep, those are Bluebonnets in the blood-covered vase on top of the TBR stack of books. As an avid coffee drinker, I was quite happy to see that yes, that's coffee in the cup.
Camille Minichino asked me to tell her some of my favorite authors so that she could include their books in the crime scene. But since I was going to be getting a Camille Minichino original, I thought that I would prefer her books gracing the crime scene. What a treat to have covers from both her Miniature Mystery Series and her Periodic Table Mystery Series…
Thank you so much, Ms. Minichino!