Patti S. brought up another good point yesterday in her comment. I started writing my response to her comment, and realized it was way too long, so I decided to write an entry as my response.
Patti S.:
"I agree that some authors really stretch out a story. I have hit another problem. I have read a mystery series of a certain author since the first book, but the last two I didn't even finish. Something in her writing is missing, it just doesn't have the "catch" that her earlier ones did. They did not hold my attention at all. I have been trying to figure out why and all I can think of is that her writing has changed in some way. I am so disappointed!"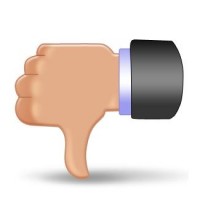 (By the way, I should probably warn those of you who don't like my "Rants and Raves" that this is one of my Rants!)
Patti S, I have SO been there!!! I "make myself" continue reading a favorite author at least two books after I feel like dropping him/her >>> at least I try to read two more books!
I have one author who I absolutely loved reading. I was quite lucky, too, since she is so doggone prolific. She has written over fifty mystery books, so I could always count on having more of her books in my reading future. But I then found that I got to the point where I wasn't even looking forward to her book release dates, let alone reading her books. (This has happened with many of the authors on my Favorite Authors list.)
I wonder if "very established" authors don't reach a sort of complacency, sort of an "I can do no wrong, my fans will love me regardless" attitude. I felt like she was simply putting out two (or even four) mystery books a year >>> for the money. Don't get me wrong, I realize writing is a profession, and she should be paid for her efforts. But her books seemed like they were being "phoned in". They were formulaic and repetitive. The mysteries tended to be wrapped up in the last chapter, almost making me think she had a word deadline she had to make. (Sort of like: "Whoops! The publisher is only paying me for X amount of words, I only have to write 300 more, I had better wrap it up now.")
This author's books had the same personal relationship being played over and over, and over again. I like a little "will-they-get-together or won't-they" >>> but, come on!!! How many books was it going to take until they did (or didn't) get together?!? I hoped they would get together during the first +/-7 books, but after that, frankly, my dear, I didn't care – AT ALL! I  was reading a mystery series, and wanted the focus to be on that!
It's a big disappointment when this happens, and it leads me to again say, I would rather an author simply wrap up a series than put out substandard books. I have to wonder why publishers continue to publish series when they start to go down.
I'm guessing it has to do with President Truman's "The buck stops here." Only, the "buck" in this case is "$$$$$".