I have been complaining to my husband that I can't seem to finish the Cozy Mystery I have been reading this past week. He reminded me (rather too quickly!) that I have recently been doing other things with my free time. (Good grief! What is it with husbands always pointing out the obvious?)
Let me come clean…
I have been sort of immersing myself in puzzles! I wish I could admit to doing a lot of baking, cooking, or cleaning >>> but that's not the case. I set up a puzzle-making table in our family room >>> and have been going rather crazy.  Actually, I multi-task: I watch the old, black and white movies that I tape while I make my puzzles, something I used to do while cross-stitching. I have several favorite puzzle-makers, Charles Wysocki is my favorite artist, followed by other artists like Jane Wooster.
A friend of mine came over last week, took a look at my puzzle table, and remarked that I probably enjoyed puzzles because they are so relaxing. Hmm… I don't think of my life as stressful in any way but I guess the puzzles are relaxing, however not when I am searching around on the floor for pieces I have lost.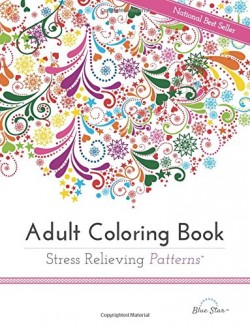 Getting back to my friend >>> She works at a school here in town and finds the job somewhat stressful. She told me that she has taken up coloring, which helps her unwind after particularly difficult days. I thought she meant that she has found more difficult children's coloring books for herself. Nope, she told me they actually make coloring books intended for adults now. Hmm… I found that interesting.
I remember really enjoying coloring with my children years ago, so of course as soon as I got home from lunch I went online to look at adult coloring books. Wow! There sure must be a lot of people with a whole lot of stress out there! It looks like they have adult coloring books for every reason (dogs, cats, flowers, etc.) and season (Christmas, Halloween, etc.)!
This got me thinking: Are there any non-reading activities that keep you from reading your favorite Cozy Mystery books during your fun time? I know we recently talked about the types of non-mystery books we find ourselves reading, but this time I'd like to find out about other activities you do for relaxation/fun >>> and I don't mean household chores! Please post a comment if you do. Thank you!