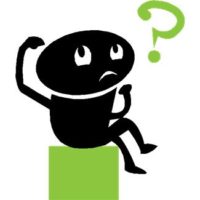 I get a lot of questions about Cozies, and one popular category of question is "what book is this from?", posed by people who sort-of-half-remember something that they read years ago. While I can help sometimes, it isn't always possible – even I haven't read every Cozy, and I'm afraid to say my memory might not be quite what it used to be! So I thought I'd ask if any of the other readers happen to have the answers to the following questions that have been asked.
First, from Billie:
Who is the author that writes about a woman who is an animal photographer with a dog who tracks, has a boyfriend and they both go to dog training classes?
EDIT: A number of people who have written in think that this is the Animals in Focus series by Sheila Webster Boneham.  Thanks!
Second, from Carolyn, who is asking on behalf of someone in her reading group:
In the book I'm looking for, a young woman is driving back to her hometown, late at night, raining hard, she blows a tire, and gets out to dig out her spare with all her belongings on top of it. The local cop stops to help her, another car comes by nearly hitting her, but the cop pulls her to safety and they roll down the embankment.
EDIT: Some people have indicated this might be Murder, She Barked by Krista Davis. Thanks!
If anyone happens to know which book either of these questions might be describing, please be sure to leave a comment below. Thank you!