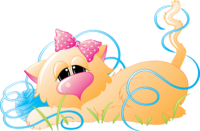 Let's say you have a friend who has ten cats. She absolutely dotes on her cats. Nothing is too good for any of them! She's known around your neighborhood as the "Cat Lady" for a reason. This friend knows you are passionate about Cozy Mystery books.
One day you let slip that you are reading a terrific Cozy Mystery series that features cats. Aha! She becomes intrigued and asks you to recommend one Cozy Mystery series that includes a cat or two.
Even though you read at least five Cozy series that feature cats – all of them are terrific Cozy reads, however she only wants one… Since you want to convert her into a Cozy Mystery reader you decide to only recommend the one you think ranks a little above the other Cat Cozies you read. So… you recommend the one Cat Cozy series you think should be included in all Cozy Mystery readers' lists who love cats.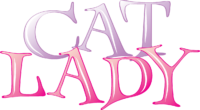 What one author/series would you suggest the "Cat Lady" begin with – and why?
Here's the Cat Theme Mysteries : Kittens, Cats, and Cozies  list on my site.
Please post your comment below. Thank you!
Some of the Best Cat Cozy Mystery series:
Black Cat Bookshop series by Ali Brandon (aka Diane A.S.Stuckart)
The Cat Who… series by Lilian Jackson Braun
Mrs. Murphy series by Rita Mae Brown
Bookmobile Cat series by Laurie Cass
Cat Café Mystery Series by Cate Conte (aka Liz Mugavero)
Paws & Claws series by Krista Davis
Mystic Notch series by Leighann Dobbs
Sunny & Shadow series by Claire Donally
Midnight Louie series by Carole Nelson Douglas
Bad Luck Cat series by Kay Finch
Magical Bookshop series by Amanda Flower (aka Isabella Alan)
Hannah Swensen series by Joanne Fluke
Klepto Cat Mystery Series by Patricia Fry
Familiar Legacy series by various authors (first book by Carolyn Haines)
Cat in the Stacks series by Miranda James
Magical Cats series by Sofie Kelly AND Second Chance Cat series (also by Sofie Kelly, but under the name Sofie Ryan)
Wonder Cats series (first entry A Hiss-tory of Magic) by Harper Lin
Mr. and Mrs. North (first entry The Norths Meet Murder) by Frances and Richard Lockridge
Joe Grey Cat series by Shirley Rousseau Murphy
Witch City series by Carol J. Perry
Mysteries of Max (first entry Purrfect Murder) by Nic Saint
Cats in Trouble series by Leann Sweeney