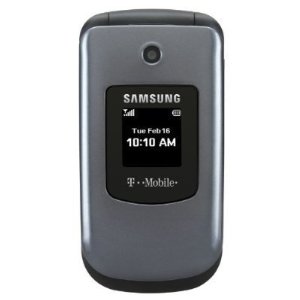 Brace yourselves! Here comes another Rants and Raves. Unfortunately, as some of you already know, there are many more Rants than Raves! That said, be forewarned that this Rant has absolutely NOTHING to do with Cozy Mystery books OR even mystery books.
First of all, I have chosen a cell phone that it isn't quite as smart as I am. Granted, I can't remember all nine of the phone numbers I have programmed into it, but I still consider myself smarter than my antiquated, flip-open phone since I am the one who programmed those nine speed-dial numbers. I have a computer at home that I use to get information, and I have a cell phone I use to call people. That's how I have opted to live.
Getting back to my Smartphone Rant…
My husband and I go out to lunch at least once a week. Since he retired, we have decided that the weekdays are much better for us >>> We never have to wait for a table, and the service is generally much better when the restaurants aren't busy.
Lately we have noticed that more and more of the other diners are sitting with a friend or two, but they all have their Smartphones out. (You will probably notice that I'm capitalizing the word Smartphone. There's a reason for that. I think their owners think of them as proper nouns, rather than common nouns!) It appears that a lot of people have such busy lives that they have to "take care of business" while lunching with coworkers/friends. Since they all have their Smartphones to keep them occupied, it must be OK with all of them.
Since it appears to be OK with all of these adults that we see playing with their Smartphones while supposedly out enjoying a meal together, I'm not going to Rant about that. HOWEVER, and here it comes, I am going to RANT about something we are noticing when we go out to lunch on the weekends with our son: Parents who are occupied with their Smartphones while their children are present. What's with that!?!
Last weekend, we took our son to lunch and I had a great vantage point of the room. I actually watched one little girl "enjoying" her lunch outing with her mother, who of course, had some very busy business to attend to on her Smartphone. OK, granted, I am not a busy mother of a little eight year old, but would I really spend my entire meal ignoring my child in favor of cruising around on my Smartphone? At one point, the little girl lay on her chair (on her stomach) which was the one time I saw the mother have any interaction with her… and that interaction consisted of briefly getting mad at her daughter and telling her to behave, and then … right back to her important business on her Smartphone.
At another table, I saw a boy who looked like he was about eleven left to do the restaurant's  little "keep children busy coloring paper" at the table while the parents were busy with their own things. Mom was on her Smartphone, and Dad was listening to something on his MP3 player. What a lovely family outing! (Hint to eleven year old boy>>> next time you're going out for a family meal take a book OR your own Smartphone so you can join in the family activities!) This sort of Smartphone Parenting seems to be a thing of the norm. (I'm only writing about two cases, but I have witnessed many.)
I now see this same Smartphone Parenting at places like the grocery store, the zoo, on nature walks, while families are in the car, even in an aquarium we visited. Can you believe it? Walking with your children while cruising through your Smartphone?!?
The point I'm making is simple. I am simply amazed to see a lot of young parents who must think their children will always be young and impressionable. I know that at the time you are parenting little ones you think that they will always be there with you. They will always have time to spend with you. They will always want to spend their free time with you.
Just last weekend my husband found an article for me that talks about this very same thing:
U.S. News: When Smartphone Is Near, Parenting May Falter
(I have to admit that they are more neutral to this growing trend than I am. But at least they see there may be a problem.)
My son and husband must be pretty tired of hearing me talk about this while we are out. I try to curb my "just an observation" rants, but I sometimes just can't contain myself. (I make sure no other people can hear me, so it's not like I'm openly bringing it to the parents attention. Actually, I'd probably have to learn how to text in order for them to hear my opinion on their Smartphone!)
I wish these very same parents would listen to Harry Chapin singing his song, Cat's in the Cradle on YouTube:
Enough said!