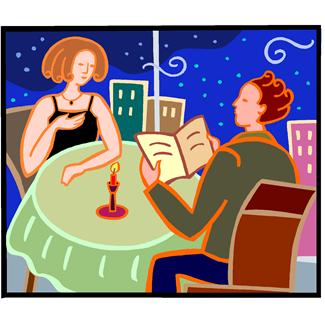 As we just discussed, this may be a rather impossible theme, but let's go ahead and try to make up a list of some Romantic Cozy Mysteries that are truly romantic. Let's see if we can limit the list to those mysteries that have our sleuth meeting someone who, through either just one book or several books goes through a "courting" of sorts.
If you have any other Cozy Mysteries that you think truly qualify as romantic Cozy Mysteries, please post a comment.
I'm going to start the Romantic Cozy Mysteries theme with two of the most obvious authors: Victoria Holt and Daphne du Maurier. Let's see what other authors Cozy Mystery readers think should be in this Romantic Cozy Mysteries theme!
Romantic Cozy Mysteries
Avery Aames (aka Daryl Wood Gerber): Cheese Shop Mysteries
P. J. Alderman: Port Chatham Mysteries
Conrad Allen (aka Edward Marston & Keith Miles): George Porter Dillman & Genevieve Masefield Mysteries
Donna Andrews: Meg Lanslow Mysteries
Nancy Atherton: Aunt Dimity Mysteries
M. C. Beaton: Agatha Raisin Mysteries
C. A. Belmond: Penny Nichols Rather Mysteries
Annette Blair: Vintage Magic Mysteries
Rhys Bowen: Royal Spyness Mysteries
Barbara Bretton: Chloe Hobb's Sugar Maple Knitting mysteries
Rita Mae Brown: Mrs. Murphy Mystery Series
Dorothy Cannell: Ellie Haskell Mystery Series
JoAnna Carl (aka Eve K. Sandstrom): Chocoholic Mysteries
Kate Carlisle: Bibliophile Mystery Series
Agatha Christie: Tommy and Tuppence Mysteries
Agatha Christie: A lot of her Miss Marple Mysteries and Hercule Poirot Mysteries had secondary characters in the process of falling in love.
Jill Churchill: Jane Jeffry Mysteries
Kate Collins: Flower Shop Mysteries
Cleo Coyle (aka Alice Kimberly): Coffee House Mysteries
Mary Daheim: Hillside Manor Bed & Breakfast Mysteries
Diane Mott Davidson: Goldy Bear Mysteries
Jana DeLeon: Ghost-in-Law Mystery Series
Daphne du Maurier: Stand Alone Mysteries
Carola Dunn: Daisy Dalrymple Mysteries
Joanne Fluke: Hannah Swensen Mysteries
Earlene Fowler: Benni Harper Mysteries
Victoria Gilbert: Blue Ridge Library Mystery Series
Carolyn Haines: Sarah Booth Delaney Mysteries
Linda Hall: Whisper Lake Mysteries AND Shadow Mysteries
Charlaine Harris: Aurora Teagarden Mysteries
Carolyn Hart: Death on Demand Mysteries
Joan Hess: Claire Malloy Mysteries
Victoria Holt: Stand Alone Mysteries
Maddy Hunter: Passport to Peril Mystery Series
Julie Hyzy: White House Chef Mysteries
Sofie Kelly: Magical Cats Mysteries
Diana Killian: Poetic Death Mysteries
Kate Kingsbury (aka Allison Kingsley & Rebecca Kent) Pennyfoot Hotel Mysteries AND WW II Manor House Mysteries
Joyce and Jim Lavene (aka J.J. Cook & Ellie Grant): Renaissance Faire Mystery Series
Kylie Logan (aka Miranda Bliss & Casey Daniels): League of Literary Ladies Mysteries
Charlotte MacLeod (aka Alisa Craig): Peter Shandy Mysteries AND Sarah Kelling Mysteries
Margaret Maron: Deborah Knott Mysteries 
Nancy Martin: Blackbird Sisters Mysteries
Jenn McKinlay: Cupcake Bakery Mysteries AND Library Lover's Mysteries
Elizabeth Peters (aka Barbara Michaels): Amelia Peabody Mysteries
Ann B. Ross: Miss Julia Mysteries
Hank Phillippi Ryan: Jane Ryland & Jake Brogan Mysteries
Dorothy L. Sayers: Lord Peter Wimsey Mysteries
J.B. Stanley (aka Jennifer Stanley, Ellery Adams, & 1/2 of Lucy Arlington): Supper Club Mysteries
Denise Swanson: Scumble River Mysteries
Victoria Thompson: Gaslight Mysteries 
Heather Webber (aka Heather Blake): Lucy Valentine Mysteries
Phyllis A. Whitney: Stand Alone Mysteries
Lauren Willig: Pink Carnation Mysteries
♦To access more Cozy Mysteries by Theme click on this link.♦