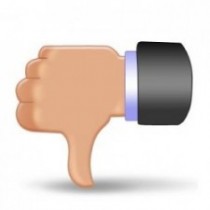 So, a few months ago Angela gave me this great idea for an entry. I'm going to post her comment, and then my comment back. BUT I'd love to know what you ALL think.
Angela:
With current series, I have found that I have burned out on the series after a few books and I do wonder if I had spaced them out more if I would have been more tolerant of all the things that bugged me so much I decided to stop reading the series. But ultimately I figure there are so many books out there to discover and by dropping one series I just made room for another one that I will potentially enjoy so much more than the one I just dropped so either way I win. To take the question further, how many of us go back to a dropped series years later and find that we do like it?
My Answer:
Angela, I have a good friend who shares a lot of my favorite authors. She has persuaded me twice to go back to an author who I finally decided to drop. Both times, she was absolutely sure I was going to add these authors right back to my favorite authors lists. Nope! The same things that caused me to drop the authors kept me from enjoying them.
Good grief, now that I just re-read that answer of mine, I know I look like a "Negative Nellie" (I think that's the expression, although I could be wrong…) When I wrote that answer, I had forgotten that one of my current favorite Cozy Mystery authors is someone who I tried reading way back in the early 2000s >>> who I put my "*****YUCK" next to. Now I read one of her Cozy Mystery books whenever I'm looking for a really good, light Cozy Mystery. She simply writes what I think of as a good, light, and enjoyable Cozy Mystery.
When I try to re-read an author who I previously enjoyed, and then moved to my "*****YUCK" list, I try to remain positive >>> since I know there were things I loved about this author before. However, that doesn't always work! (Actually, it barely ever works for me!)
How about you? Do you ever re-try an author who you absolutely knew you didn't like, and then find that you enjoy him/her? Or, once you put an author on your personal "*****YUCK" list, does he/she remain there forever? Do you even re-try him/her once you have sent him/her to your "don't-want-to-see-you-again"list?
(Since I'm asking about authors who you don't like, or at least didn't like in the past, please do not name specific authors!)