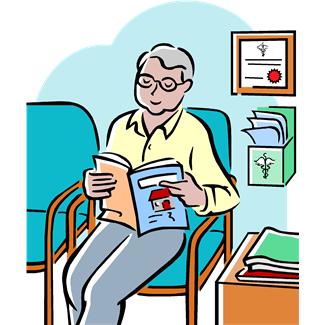 I know that November is the "entrance month" to a season of joy and good will, so I am a little hesitant about posting this "Rant & Rave" entry. I also know that this rant is petty, unimportant, trivial, absolutely idiotic, and a "been-there, done-that" repetition entry, but last week, as I sat in my doctor's waiting room, I just kept wondering why they're never on time. I can totally understand it if the doctor is a surgeon, but I'm not as forgiving with doctors who don't have those types of emergency situations.
I think I didn't mind it as much before doctors decided that they all have to have televisions in their waiting rooms. I have written about this before, but since this is one of my petty pet peeves, here I go again. Every time this happens, I feel like I'm being "forced" to listen to mindless television shows while I try to write an entry, or get some other type of paper work done. (I can't retain what I read when I have a lot of commotion going on in the background, so I don't even bother reading.) Last week's "forced" television-watching included an old sitcom I never wanted to watch and a new sitcom I would never sit through at home. (And I mean NEVER on both counts!)
As I mentioned, I try to write my entries (usually the ones I post on my TV and Movies page) while waiting, so I have a notebook I always take with me. My problem is that I can't really concentrate while the television is blaring. It is such a distraction that I now carry earplugs in my purse. Yes, that's right, earplugs! They at least muffle the incessant noise so that I can concentrate.
Of course, none of this would be necessary if doctors ran their offices in  a timely manner and didn't give two people the very same appointment time, or at least factored in more than ten minutes for each patient. I have two specialists who I see, and I can always bank on waiting at least one hour for each of them. And these are both doctors who advise their patients to be on time, or they will cancel your appointment and charge you a flat fee.
As I sat in that waiting room last week (with my ear plugs in) I could see that not one person was watching the television. One person was reading an old golf magazine, a woman was doing the puzzles in the local newspaper, four people were playing with their phones, and I was sitting there writing an entry long-hand. That's right >>> there were six patients ahead of me, and it was already an hour past my scheduled time.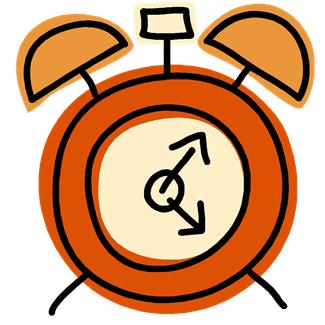 After waiting an hour and forty five minutes, I went out to the hallway and called my husband to complain. I don't know if it was because he really thought it was ridiculous that I had been waiting that long OR if it was because he simply didn't want to listen to me complain, but he suggested I leave. I cancelled my appointment, told the receptionist I would not be paying for the scheduled appointment, and left.
Lucky for me, I don't need a referral for my doctors, so I booked another specialist. And, double-lucky for me, they had an appointment available since someone else had just cancelled, so I didn't have to wait forever to get in. (I have already seen my new doctor.)
I usually don't "vote with my feet" but I'm glad I made that phone call back home so that my husband was able to give me the push to do something I have been wanting to do since 2007.
PS >>> Triple-lucky for me! My new specialist doesn't have a television in his waiting room!