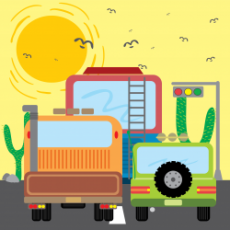 Well, this is sort of a Rant and a Rave all rolled up into one, which is better than when I just rant >>> with no rave!
My Rave part is that our daughter has come home for a three week vacation between her jobs. She just finished up in New Orleans, and is headed for Washington, D.C. in two weeks. (She's been home a little over a week.) She's going to her first permanent job (after three one-year-long clerkships) and I am already sorry about her moving way out to the east coast.
We were so lucky to have her close to us these past three years. A nine-hour drive to New Orleans from San Antonio will sure beat the drive out to D.C.! (My husband used to fly a lot for his job, and thinks flying has become a total pain to do these days. As for me, I've never been that crazy about flying.)
Anyway we are totally enjoying having her here!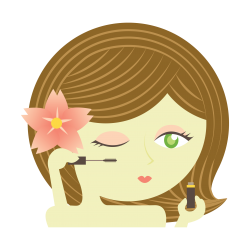 Now on to my Rant! While driving to our favorite Chicago Style hotdog place, we were driving on a very, very busy six lane highway and the lady to our left, kept weaving back and forth. She would drive normally, then veer to one side, and then jerk back into her lane. I thought maybe she had been drinking, which ticked me off a whole lot. However, since I became totally fixated by her car so that I could (again!) "supervise" my husband's driving, I was able to see into her car. You cannot believe how doggone ticked off I became when I saw that she was actually putting on mascara! This, while we're on a busy 65 mile an hour road, which to some San Antonians means 70 miles an hour!
Good grief! (And I can't stress that Good Grief enough!) I know people have busy lives, and need to rush from one place to the other, but REALLY? I have to admit that I have been known to "adjust" my makeup while stopped at a red light (peripherally checking out the other cars moving for when the light turns green). But, I just can't fathom putting on makeup while driving on a busy expressway. And, as my husband pointed out, just imagine what that makeup looks like when she is done!
Please leave a comment and let us know if you have ever seen or (if you have the nerve to admit it!!!) done anything like this.
Here's a follow-up I wrote about all of your comments, which are great!