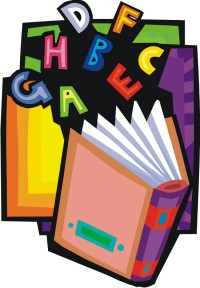 I don't know if I should admit this, but I am not reading a Cozy Mystery right now. Yes, it's true, every once in a while I leave my favorite Cozies to read something different. It doesn't happen all that often, but I have to say that it does happen.
A while ago I mentioned a book that I was reading that is still very much in my mind. This is a book that I strongly recommend to everyone: The Hiding Place by Corrie Ten Boom. It is a book that depicts the strength and positive outlook of a woman who endured much suffering. It is a book that may perhaps leave you feeling humbled. Terrific book!
Another type of book that entices me away from my Cozies is true crime. Ann Rule is one of my favorite true crime authors. She does extensive research before writing her true crime books, and she makes them read like fiction. I find myself having to remind myself that these are true stories of terrible events that truly did happen.
But right now I am reading a book that might surprise you. I am reading (and enjoying!) Nancy Zieman's Seams Unlikely, and I don't sew! (Other than re-attaching buttons and fixing small seams that have come apart.)
I have mentioned before how much I miss crafting shows like the Carol Duvall Show. I absolutely loved that show! (I guess it would be more accurate if I said I loved, loved, loved that show!) Since I couldn't find anything to take Carol's place, I started watching Sewing with Nancy. While the show doesn't feature crafting, and since I don't sew, I will admit that the most interesting part of the show is the last ten-minute segment, when Nancy highlights a sewing project that benefits others. I love these segments. I usually don't watch the ending credits, but for some reason, I did this week. And I'm glad I did. I saw that Nancy Zieman has written her autobiography, and I started reading it that very same day. Her spirit is as positive as the segment that she features in her show highlighting beneficial sewing projects from all around the world.
This got me thinking: It might be interesting to us to see what other Cozy Mystery readers read when they aren't reading a terrific Cozy… So, I ask you this:
When you aren't reading a Cozy Mystery, with what type of book are you most likely spending your time? Please post a comment to let us know. Thank you!