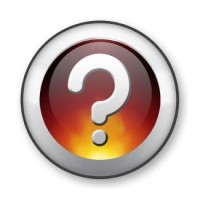 A while ago, the following question was asked by Margaret StashEmpress as part of a longer comment:
Am I the only one that's getting a bit tired of seeing so many new series (instead of continuations of favorite old series?) I think at this point a new series has to have a REALLY unique "hook" that grabs me before I'm interested enough to try it (the upcoming Kensington Palace Chef series is one whose premise "grabs" me).

-Margaret StashEmpress
It feels like this has been a more regular occurrence lately than it was in years gone by, so I've had some time to think about it more frequently, and thought I'd ask what everyone thinks.
Sometimes there just isn't any alternative to starting a new series, and that's understandable. For example, when an author is discontinued by their publisher, they don't generally have the option to continue writing the same series under a different publisher or as a self-published author as the publisher has significant rights to the series. So they don't get a choice on whether they want to start over again as it were – if they want to continue writing, they need to come up with a new series.
However, there are other times when it seems like an author just wants to start something new. That isn't necessarily a bad thing – if classic authors just stuck with the one series they began with, we wouldn't have many of the classic sleuths they came up with in their later writings! There's also the issue that some series just get old with time – that sometimes there are only so many stories that can be told about a given cast before books begin to feel very "same-ey". The unfortunate side effect is that series that we already love can feel side-tracked, ignored in favor of the new favorites.
So, what do you prefer? New series and fresh starts? Or the continuation of tried and true favorites?