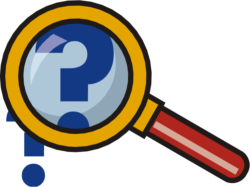 One of the most frequent questions I get is "what Cozy is this from?" And while I like to think that I can help more often than not, I just haven't read anything… so that's when I fall back on asking you, the site readers!
Well, it's been a while since I've done one of these posts, so this time I've got a whole bunch of them. Five, in fact. So without any further ado…
From Cindy C:
I'm looking for a series featuring an English peer who is the 4th richest man in England or the world. I believe his name is Alex. His parents were murdered on a boat when he was about 7 and he inherited all their money. He has a faithful butler and a policeman friend who help him solve mysteries and later in the series he has a little boy, also named Alex.
UPDATE: Judith (and several others, including Laura and Diane) suggested that this is probably Ted Bell's Alex Hawke series, which starts with Hawke. Looking at the description, I'm pretty confident that it's the book Cindy is looking for!
From Diane:
I read a mystery some time ago and really enjoyed it. It was set in Milwaukee and dealt with the Arabian carpet trade. I learned so much about those wonderful carpets, but to save my life I can't remember the author/title. Any ideas?

Thanks
UPDATE: Susan* suggested that this could be The Bloody Bokhara by William Campbell Gault. It seems like it fits somewhat, though the descriptions I've found have unfortunately been very short so it's hard to tell…
From Paula R:
I'm trying to locate a book series I read long ago. The books were purchased from a Christian bookstore. It was written by a man who was a medical doctor and the books were based in Michigan cities, mostly in the Upper Peninsula.
UPDATE: Sandra suggested this might be the Prescription for Trouble series by Richard L. Mabry, which starts with Code Blue.
UPDATE 2: Cindy suggested another possible answer, the works of Harry Kraus, another medical doctor. His main series is the Claire McCall series, which starts with All I'll Ever Need.
From Betsy:
Looking for a book about two white arabian horses. Thriller, mystery, romance about a woman and her musical daughter. Her former lover shows up to protect her and fight the bad guys. Of course, they rekindle their relationship after a tryst in the barn and it turns out he is the girls father. Running through the story are the two white arabian horses. Can't remember the title or author.
From Sheila:
I'm looking for a mystery about a woman who hits her sisters abusive husband, they press charges, she goes to prison. When she gets out she leads bird enthusiasts in central park.
UPDATE: Judy S suggested that this is probably Little Night, by Luanne Rice. Looking at the synopsis, it seems to match the description well.
So, if you think you've got the answer to either of these stumpers, please let us know in the comments below! Thank you!