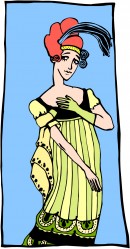 The second part of this Cozy Mystery Theme includes the authors whose last names begin with C through F, who write "PERIOD MYSTERIES" (MYSTERY SERIES THAT TAKE PLACE IN DIFFERENT PERIODS OF TIME) is as follows:
Susanna Calkins: Lucy Campion Mystery Series… Lucy is a chambermaid in 17th century London.
Dorothy Cannell: Florence Norris Mystery Series… Florence is the housekeeper of the Stodmarch family in their country house during the 1930s.
Amanda Carmack: Elizabethan Mystery Series, starring Kate Haywood, a musician in Elizabethan England…
Caleb Carr: The John Schuyler Moore Mystery Series is a historical thriller that is about a New York Times crime reporter in the very late 1890s.
Maia Chance: The Fairy Tale Fatal Mystery Series, set in Victorian England, and the Discreet Retrieval Agency Msytery Series, set in the 1920s.
Marion Chesney (aka M.C. Beaton): The Edwardian Murder Mystery Series is set in England during the early 1900s. M. C. Beaton is the author of the highly popular Hamish Macbeth Mystery Series and the Agatha Raisin Mystery Series.
P. F. Chisholm: The Sir Robert Carey Mystery Series takes place during the reign of Elizabeth I (late 1500s) and revolves around Sir Robert, a deputy warden.
Agatha Christie: Death Comes as the End (stand alone)
Jill Churchill: Her Grace and Favor Mystery Series takes place after the 1929 stock market crash in New York and involves a brother/sister sleuthing duo.
Alys Clare: The Hawkenlye Mystery Series features the pairing of a head nun of an abbey with a French knight who has transplanted himself to England so that he can take up the cause of Richard the Lionheart. Clare's Aelf Fen Mystery Series is set in 11th Century England.
Barbara Cleverly: Both her (Scotland Yard detective) Joe Sandilands Mystery Series (India) and her (archaeologist) Laetitia Talbot Mystery Series (France) take place after WWI.
Barbara Cleverly writes the Inspector Redfyre Mystery Series which features Detective Inspector John Redfyre – a Cambridge Criminal Investigation Department detective during the 1920s.
Vivian Conroy: Merula and Raven Mystery Series – Merula is a zoologist in Victorian London.
Vivian Conroy: Lady Alkmene Callender Mystery Series – She's a British aristocrat in London during the 1920s.
Gary Corby writes an Ancient Greece Mystery which takes during the fifth century B. C.
Clare Curzon (aka Marie Buchanan & Rhona Petrie): The Lucy Sedwick Mystery Trilogy takes place in the early 1900s and is set in England.
Jeanne M. Dams: The Hilda Johansson Mystery Series takes place in the USA, during the early 1920s. Hilda is a Swedish immigrant housemaid in South Bend, Indiana.
Lindsey Davis: The Marcus Didius Falco Mystery Series is set in Ancient Rome and follows Falco, a first century detective, and his dog Nux. AND, the Flavia Albia Mystery Series features Flavia, the daughter of Marcus Didius Falco as a private informer/detective.
Dianne Day: The Fremont Jones Mystery Series is set in San Francisco in the very early 1900s. The sleuth is a young typist.
Julianna Deering (aka DeAnna Julie Dodson): The Drew Farthering Mystery Series stars an English gentleman in the 1930s.
Vicki Delany: The Klondike Mystery Series takes place in the late 19th century gold-rush Yukon territories.
Leighann Dobbs: The Hazel Martin Mystery Series takes place during the 1920s.
Joanne Dobson & Beverle Graves Myers: Helluva War Mystery Series is set in New York City, right after Pearl Harbor Attack.
P.C. Doherty: Canterbury Tales of Mystery and Murder Series, Sorrowful Mysteries of Brother Athelstan Mystery Series, Hugh Corbett Mystery Series, Sir Roger Shallot Mystery Series, Nicholas Segalla Mystery Series, Matthew Jenkyn Mystery Series, Mystery of Alexander the Great Series, Amerotke Mystery Series, Egyptian Mysteries Mystery Series, Claudia Mystery Series, Mathilde of Westminster Mystery Series, & Templars Mystery Series
Carole Nelson Douglas: Probably better known for her Midnight Louie Mystery Series, Douglas also pens the Irene Adler Mystery Series, which takes place in France. Irene is a character who we previously met in Sir Conan Doyle's Scandal in Bohemia.
Sir Arthur Conan Doyle: Sherlock Holmes!
Alice Duncan: The Daisy Gumm Majesty Series is set in 1920s California and stars a seance/tarot psychic medium. The Mercy Allcutt Mystery Series is set in 1930s Hollywood, and stars the owner of a rooming house. The Annabelle Blue Mystery Series is set in 1920s New Mexico and stars a store employee.
Carola Dunn: The Daisy Dalrymple Mystery Series is set in 1920s England. Daisy is a journalist who does more than report the stories… she solves them!
Jessica Ellicott (aka Jessie Crockett & Jessica Estevao): Beryl and Edwina Mystery Series – Beryl is a rather loud American and Edwina is a proper Brit who room (and sleuth!) together in England during the 1920s.
Kathleen Ernst: The Chloe Ellefson Mystery Series takes place in Wisconsin during the 1980s, on a living history museum.
Kate Ellis: Writes several non-cozy mystery series which combine mystery, history, and archaeology…
Kathy Lynn Emerson: Both of Emerson's mystery series are set in the past. The Lady Susanna Appleton Mystery Series takes place during the reign of Elizabeth I. Lady Susanna is an herbalist. Her Diana Spaulding Mystery Series takes place during the late 1800s. Diana is a reporter.
Jessica Estevao (aka Jessie Crockett): the Change of Fortune Mystery Series takes place during the very late 1890s and features Ruby Proulx, a psychic with a dubious past who lives in a seaside resort town in Maine called Old Orchard.
Charles Finch: The Charles Lenox Mystery Series is set in London during the 1860s…
Chrisopher Fowler: The Bryant & May Mystery Series features Arthur Bryant and John May , two Scotland Yard detectives who were paired together in England in the 1940s. The novels go back and forth between the cases they had in the '40s and the present day.
Margaret Frazer (aka Monica Ferris): The Sister Frevisse Medieval Mystery Series takes place during the 1400s in England. Frazer's Joliffe the Player Mystery Series takes place during the 1400s also.
Shelley Freydont: Newport Gilded Age Mystery Series – Deanna Randolph lives and sleuths in Newport, Rhode Island during the late 1800s.
♦To access more Cozy Mysteries by Theme click on this link.♦