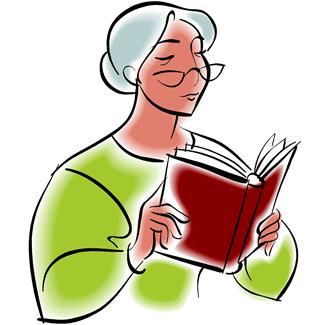 Wow! There sure are a lot of detectives of "a certain age" out there in the world of mystery books! When I started going through all of my authors and trying to categorize them, I divided them into more obvious themes… I had sleuths who cooked and cleaned,  amateur detectives who gardened and golfed, accounting sleuths, amateur detectives who skated and golfed, sleuths who owned book stores or worked at libraries, ETC. However, I think that the "senior" sleuth was the most ambiguous of all of the categories. When I was in my twenties, I probably would have said that 60s would be considered senior. Now, however, I don't think of 60s as anywhere near "retirement  time." (Note that I don't say just "retirement"…. since I am truly looking forward to the day when my husband can retire and we can really start living… it up, I mean! Travelling during the time when other people are locked into the school schedules, taking off when we feel like it, going where we want to go, ETC… and that's a BIG "ETC" of all the things that are available once you retire from work… but by no means from life! (Enough philosophizing for the day!)
Here is the last of the three sections with authors who write books which feature "Senior" Sleuths:
Monica Quill:  Sister Mary Teresa Mystery Series
Virginia Rich:  Eugenia Potter Series
T. Dawn Richard: May List Mystery Series
Cynthia Riggs:  Martha's Vineyard Mystery Series
Fay Risner: Amazing Gracie Mystery Series
Patricia Rockwell: Essie Cobbs, Senior Sleuth Mystery Series
Sharon Rose: Parson's Cove Cozy Mystery Series
Ann B. Ross:  Miss Julia Series
Jean Ruryk:  Cat Wilde Mystery Series
Susan Santangelo: Baby Boomer Mystery Series
Mary Saums:  Thistle and Twigg Mystery Series
Corinne Holt Sawyer:  Benbow & Wingate Series
Margaret Searles:  Mrs. Millet & Mrs. Hark Mystery Series
Secrets of Mary's Bookshop – a Guidepost mystery series
Deborah Sharp: Mace Bauer Mystery Series (& Mama)
John Sherwood:  Celia Grant Series
Beth Solheim: Sadie Witt Mystery Series
Patricia Houck Sprinkle:  Thoroughly Southern Mystery Series
Nancy Jill Thames: Jillian Bradley Mystery Series
Kathy Hogan Trocheck:  Truman Kicklighter Series
Livia J. Washburn: Fresh Baked Mystery Series
Patricia Wentworth:  Miss Maud Silver Mystery Series
Eric Wright:  Mel Pickett Series
Sue Owens Wright: Beanie & Cruiser Mystery Series
Senior Sleuth by Authors beginning with A – F
Senior Sleuths by Authors beginning with G – P
If you would like me to add another author or series to this list…. Please send me a comment by clicking under the faint gray line.
♦To access more Cozy Mysteries by Theme click on this link♦