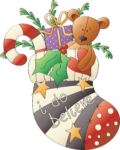 Guess what I just found! The Lifetime channel is featuring lots of all NEW Christmas movies. I know the Cozy Mystery site should only be writing to tell you about mystery movies, but I couldn't resist making this Christmas movie list. I wasn't able to get all of the synopses, but from the ones I posted, you'll be able to identify quite a few stars: Reba McEntire, Smoky Robinson, Melissa Joan Hart, John Schneider,  Tia Mowry, Haylie Duff, Mario Lopez, ETC… the list goes on and on…
New Holiday Movies on Lifetime Channel 2021
NOVEMBER – NEW HOLIDAY MOVIES -EVERY WEEKEND @ 8/7c
Friday – November 26, 2021
Reba McEntire's Christmas in Tune
Years after their personal and professional breakup, Georgia (Reba McEntire) and Joe (John Schneider) agree to reunite after their daughter, Belle (Candice King), asks them to participate in a Christmas Charity concert.
Saturday – November 27, 2021
Merry Liddle Christmas Baby
This holiday, the Liddles have much to be merry about! Jacquie (Kelly Rowland) and her husband Tyler (Thomas Cadrot) are preparing for the arrival of their first baby.
Sunday – November 28, 2021
Miracle in Motor City
Amber (Tia Mowry) takes charge of her church's Christmas pageant and inadvertently promises a performance by Smokey Robinson. When her friends enlist Amber's former flame (Mark Taylor) to help, the pair reconnect in a quest to convince Smokey to appear.
Monday – November 29, 2021
Welcome to the Christmas Family Reunion
Event planner Amy (Michelle Argyris) helps rising singer Tiffanie Christmas (Asia'h Epperson) plan her holiday family reunion. Along the way Amy must navigate some challenging family dynamics, especially amongst Tiffanie's aunts as well as her own growing feelings for Tiffanie's cousin, Calvin (Alonzo B. Slater). Will she be able to pull off an amazing Christmas family reunion? Vanessa Williams, Wendy Raquel Robinson, and Catherine Haena Kim.
Tuesday -November 30, 2021
Saying Yes to Christmas
A magical Christmas wish makes a career-obsessed June (Erika Prevost) say "Yes" to every invitation while she's home for the holidays. But when an old flame, Blake (Romaine Waite) joins her hectic schedule of Christmas activities, past feelings are reignited. June must choose between saying yes to her career and life in the city or to her heart in her hometown.
DECEMBER- NEW MOVIES EVERY NIGHT @ 8/7c
Wednesday – December 1, 2021
Match Made in Mistletoe
When talented interior designer Emily Barnes (Natalie Lisinska) is hired by a foreign embassy in DC to decorate for the annual holiday charity ball, the newly appointed ambassador Magnus Andersson's (Damon Runyan) "minimalist" approach creates a roadblock between them. As Emily's undeniable love for the holiday season begins to thaw his heart, an unexpected romance begins between the two. 
Thursday – December 2, 2021
A Christmas Village Romance
Friday – December 3, 2021
A Christmas Dance Reunion
Lucy Mortimer (Monique Coleman), and her mother Virginia (Kim Roberts) return to the Winterleigh Resort to help celebrate the hotel's final Christmas season. Lucy is reunited with her childhood Christmas Dance partner, Barrett Brewster (Corbin Bleu).
Saturday – December 4, 2021
Kirk Franklin's A Gospel Christmas
When Olivia (Demetria McKinney), a young assistant pastor, gets assigned to be a lead pastor at a new church a month before Christmas, she's fearful she can't manage the transition, including getting the choir ready to open the town's annual Winter Jamboree. Banding together with her new congregation, Olivia discovers a new home for herself, and even finds a little Christmas romance along the way! Featuring a special appearance and songs written and arranged by Kirk Franklin.
Sunday – December 5, 2021
My Favorite Christmas Melody
Monday – December 6, 2021
Secretly Santa
Tuesday – December 7, 2021
Christmas Movie Magic
Wednesday – December 8, 2021
Christmas with a Crown
Thursday – December 9, 2021
A Fiancé for Christmas
Sawyer (Amanda Payton) makes a fake wedding registry. But when the whole town throws her a surprise bridal shower, she's too embarrassed to tell the truth. Instead, she finds a fake fiancé to help her navigate through the lies and holiday festivities.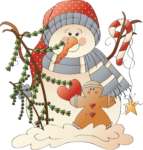 Friday – December 10, 2021
Holiday in Santa Fe
Siblings Tony (Mario Lopez) and Magdalena (Aimee Garcia) run a family-owned business that makes holiday décor, inspired by Mexican Christmas traditions. An executive (Emeraude Toubia) at a large greeting card chain, sees an opportunity to acquire them.
Saturday – December 11, 2021
The Holiday Fix Up
When Sam (Jana Kramer), the designer behind a popular home renovation show, returns to her hometown during the holidays to help renovate the Bell Harbor Inn, she gets paired with Coop (Ryan McPartlin) as her lead contractor – the guy who broke her heart.
Sunday – December 12, 2021
Blending Christmas
The Hacienda de la Sierra is Emma's (Haylie Duff) favorite place to spend the holiday season and her boyfriend Liam (Aaron O'Connell) has been secretly planning to propose to her there, surrounded by both their families.
Monday – December 13, 2021
Maps and Mistletoe
Welcome to Paradise Ranch, where city slickers get to be cowboys and cowgirls. Merry (Melissa Joan Hart), who owns the ranch has been unlucky in love, but that's about to change when a single father, Mark (Duane Henry), books the ranch for Christmas week.
Tuesday – December 14, 2021
Ghosts of Christmas Past
Wednesday – December 15, 2021
The Enchanted Christmas Cake
Thursday – December 16, 2021
Christmas by Chance
Friday – December 17, 2021
Mistletoe in Montana
Saturday – December 18, 2021
Toying with the Holidays
Sunday – December 19, 2021
Under the Christmas Tree
Monday – December 20, 2021
Candy Cane Candidate
Tuesday – December 21, 2021
The Christmas Ball
Wednesday – December 22, 2021
It Takes a Christmas Village
Thursday – December 23, 2021
Rebuilding a Dream Christmas
Friday – December 24, 2021
Hot Chocolate Holiday
Saturday – December 25, 2021
Writing around the Christmas Tree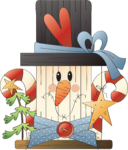 Make sure you set up your DVRs or watch the movies live on your favorite "watching-TV" chair/sofa, put your feet up, and relax. Enjoy the Christmas cheer!
P.S. If you want some more Christmas movie ideas, take at look at these two pages on my Cozy Mystery site:
Christmas : Favorite Classic Holiday Movies: Old, Black & White… and a Few In Color (not mysteries)
Christmas : Favorite Holiday Movies – More Recent, In Color (not mysteries)
Or visit the TV and Movies page for more TV-watching ideas: Cozy Mystery TV and Movies