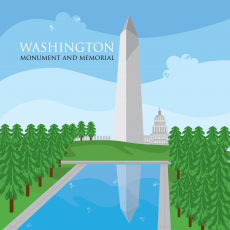 You will never guess what I'm doing right now! By the time this entry posts, I should be on my way to Washington, DC. Yep! My husband and I are driving our daughter's car out to DC for Thanksgiving. She left her car in our garage when she moved out there >>> thinking she wouldn't want it. Now that she's been living there for a few months, she has decided she'd rather not rely solely on the metro for everything.  And, since we enjoy visiting her, we're on our way!
We felt a little bad about leaving our son in San Antonio to "hold down the fort" for us, but we see him so often we decided to take advantage of our daughter's holiday off from work. Not that this makes up for leaving our son during the Thanksgiving holiday, but I stocked the freezer with some of his favorite things.  I have to admit I always feel a whole lot better with someone staying at the house when we travel.
I have downloaded the Cozy Mysteries that we will be listening to on our drive east. I decided that Tied Up in Tinsel by Ngaio Marsh and Hercule Poirot's Christmas by Agatha Christie are definite musts for a trip during the Thanksgiving holiday. Hopefully we'll be able to finish them before we fly home.
I'll continue to update the site while we are gone >>> I'm taking my laptop and my "tech guy" (husband) with me, so I'm pretty sure I'll be able to check in almost every day.