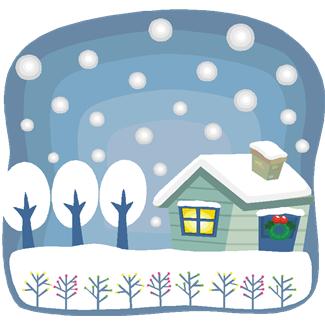 Hmmm… What to do?
I just finished a Christmas Cozy Mystery by an author whose book I absolutely loved 95% of the time. How can that be, Danna, 95% of the time? That doesn't even make sense.
Well, actually it does.
As I have written about before, I love reading Holiday Cozy Mysteries set in their corresponding holidays. Since it's currently the Christmas season, that's what I have been reading.
I just finished a new-to-me Cozy Mystery author and was absolutely loving my book. Everything in the book (the author's fluid writing style, her characters, the lovely snow-covered setting, the small town, and the mystery) made me think this author was destined to become one of my personal favorite authors. (I make that sound like a great, big honor, don't I?) Aha, this is an author who I will be recommending at the end of the month, I thought. This is an author who I absolutely have got to share with all the Cozy Mystery  site's readers.
Those were my thoughts, until I got to about the second to the last chapter in the book. Doggone it, I thought. NOT AGAIN!!!
It is at this point in the mystery that everything got jumbled-up and sped up to just about ninety miles an hour. What was going on? What happened to the author's writing style that I had (just about) committed to reading through the next books in her series?
I'll tell you what happened! Apparently she ran out of paper, anyway that's what I think happened. The author simply started throwing details at me, literally going so fast that I thought I might have to take notes.
She had (perhaps) made her word quota, and decided that she had to wrap the mystery up, using one of Hercule Poirot's techniques. Get all (and by that I mean ALL) the characters together for a party and have the sleuth explain all sorts of new clues to the other characters (and reader) so that the mystery could be solved. It works when Poirot does it, but that's because the reader has had access to the clues throughout the book. Unfortunately, it's doesn't work for the reader when the author just decides to start making up clues >>> anyway not for this reader!
So, at this time, I want to ask you all, have you ever read an author (without naming any specific names) who rushes the conclusion of the mystery so much so that the clues are simply made up in the last few chapters? Have you ever read a Cozy Mystery book that you are enjoying a whole lot until you get to the rushed conclusion?
If so, please post a comment, and again, please don't name specific authors when being negative.