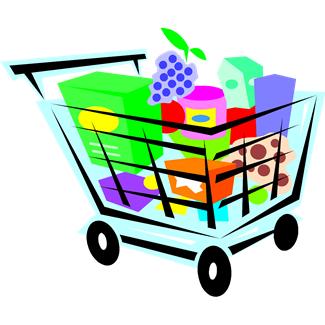 (I should start by telling you this has absolutely nothing to do with mystery books.)
It's been so long since my last rant (well, maybe not THAT long!) that you all are probably thinking I have gotten a dose of niceness. Not to worry, things are normal here!
I have ranted before about our neighborhood grocery store (many times!) and thought I would "make nice" and try not to blast it again. But I simply cannot hold myself back!
I have told you all about HEB (our Texas grocery store chain) knocking out all of the other grocery stores here in San Antonio. Boy! Had I only known that when we first got here our HEB had competitive prices only to get rid of all of their competition. (You know what they say about monopolies!) Skip forward several years, and our HEB is the only game in town. (We have Walmart  and Target superstores, which are a nice, but they aren't able to carry as many grocery items.) Unfortunately, our "regular" HEB grocery stores are becoming less grocery stores, and more "sell-big-money-item" super-size stores.
Apparently HEB has profited a whole lot by this "kick-them-out-of-town" strategy, as they have been building new HEB super-size stores that are simply huge. Luckily, I don't have little children who I cart around the stores, because the new HEBs make that a real trick for parents. In our neighborhood HEB, as you walk in the "grocery store" the first thing that greets you is some type of big money item marketed toward kids. That's right, depending on the time of year, you can be sure that you will be greeted by a bouncy-ball ca$tle (or something just as co$tly) to entice your children.
As you keep walking toward the back of the store, to your left you will find the aisles of seasonal candy, decorations, and more candy. Behind the seasonal candy are aisles of toys, including more expensive toys like bicycles. Just what you want to have to maneuver through – after you have finally explained to your little ones that several hundreds of dollars for a huge bouncy-ball castle doesn't fit in your budget.
Continuing toward the back of the store, you go through – and I am NOT making this up!!! – the big screen television area. Of course, no big screen television area can be complete without the Sports Illustrated swimsuit edition >>> so I guess we know who this area is geared to! Not to worry, little children aren't the ones purchasing the big money televisions, but they make sure your little ones are entertained throughout the store by crowding big screen TVs in the aisles – with animated movies playing all day long.
I could go on and on about the marketing wizardry that takes place over at "My HEB", but I should probably wrap this up. Before I do, lest you think I'm picking on this mega-money machine, let me finish by telling you why I find their motto "My HEB" preposterous. Their (to me) most blatant marketing "let's-make-the-shopper-have-to-walk-the-entire-store-to-promote-impulse-buying" ploy: The last time I ventured into "My HEB" I discovered that they have separated the coffee and tea. They have placed each of these items (literally!) on opposite sides of the mega store. Is there a college degree that focuses on how to make more money for the store while making things more difficult for the consumer? If so, we have some Summa Cum Laude graduates right here at "My HEB"!
It is for all of these marketing shenanigans that I actually avoid going to My (neighborhood) HEB. Since they are a monopoly, I drive to another "My HEB" that is just a little farther from our home, but I come home a lot happier. Yes, this "My HEB" also has big screen televisions and aisles of toys, but I don't have to "obstacle course" nor "scavenger hunt" through this "My HEB".
Do you remember the days when customer service was more important than marketing?