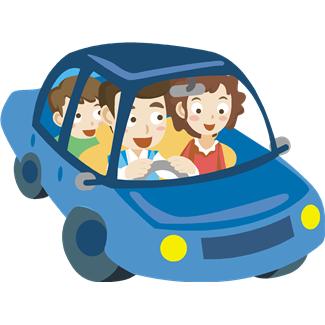 This past week has been rather hectic. My mother has not been doing as well as we had hoped, so my husband and I are driving up to Colorado to see her. (Luckily, my son is able to stay here at our house, so we at least don't have to worry about finding someone to take care of our home while we are away.) I have been on the phone a lot during the last week, coordinating between the hospital, my mother's long term care insurance company, her at-home care service, my sister, my brother, and, it feels like anyone else who happens by.
I have to tell you that it is extremely difficult to coordinate my mother's health care situations from this far away. Both my sister (who lives in Oak Park, Illinois) and I have tried to talk our mother into moving to either of our cities. Unfortunately, she does not want to leave her friends.
Anyway, I will be "On the Road Again". It takes us two days to drive up there, so it's a good thing my husband and I enjoy listening to the same types of audio books. We tend to listen to books a lot during conversation lulls. John Mortimer is on our agenda for the trip, and perhaps we will listen to E. F. Benson's non-mystery Queen Lucia, again! (We both enjoy E. F. Benson's Lucia books.)
We have already bought the time on our computer "plug-in-stick" so I will have access to the internet. Those little stick-things are great to have when visiting people without WiFi. And, apparently I have complained a lot about the tiny, little keypad we usually travel with, as my husband has already packed a normal size keypad for me. That should make it a lot easier for me.
Unfortunately, we aren't pulling a double-your-fun type of trip, like we did the last time we went up to Colorado – when we were able to head up to Yellowstone Park.  This is one of those "just-the-facts-ma'am" types of trips. A time to get all sorts of health related business done so that things are easier for my mother.