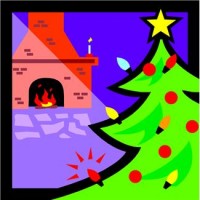 A few years ago I started watching all of the Hallmark and Lifetime Christmas movies. They make new ones each year. This year, I believe the Hallmark channel has an even dozen new Christmas movies in store for us, and Lifetime channel has four. They are usually "feel good" types of movies, which I especially enjoy. Here is the schedule of the premiers for these 2014 Christmas movies.
***** ***** ***** *****
Hallmark Channel Christmas Movies in Central time zone
Saturday – November 1, 2014
7:00 PM
One Starry Christmas
Starring: Sarah Carter, Damon Runyan, George Canyon, Paul Popowhich
An aspiring astronomy professor finds unexpected Christmas romance when she meets a charming cowboy during her holiday travel. As she decides between this new cowboy and her practical boyfriend, she must decide whether it's better to play it safe in love, or let an adventurous cowboy steal her heart. 

***** ***** ***** *****
Saturday – November 8, 2014
7:00 PM
The Nine Lives of Christmas
Starring: Brandon Routh, Kimberley Sustad, Stephanie Bennett, Chelsea Hobbs, Sean Tyson, Dalias Blake, Gregory Harrison
With Christmas approaching, a handsome fireman afraid of commitment adopts a stray cat and meets a beautiful veterinary student who challenges his decision to remain a confirmed bachelor.

***** ***** ***** *****
Sunday – November 9, 2014
7:00 PM
A Cookie Cutter Christmas
Starring: Erin Krakow, Alan Thicke, David Haydn-Jones, Miranda Frigon, Laura Soltis, Genae Marie Charpentier
Two longtime rivals and elementary school teachers duke it out during the holidays in a Christmas cookie bake-off, but their real feud ignites over a shared interest in a handsome single dad. With both determined to win the prize and the romance, their competitiveness could jeopardize what matters most this Christmas season.
***** ***** ***** *****
Saturday – November 15, 2014
7:00 PM
Northpole
Starring: Tiffani Thiessen, Josh Hopkins, Bailee Madison, Max Charles, Candice Glover, Robert Wagner, Jill St. John
Northpole, the magical city where Santa and his elves live and work is in trouble. Families around the globe have gotten too busy to enjoy the season together, and Northpole depends on their holiday happiness to keep running. In the hopes of turning things around, a determined young elf befriends a little boy with a lot of spirit. His skeptical journalist mom doesn't have room in her heart for anything but the facts, so it's going to take a little nudge from his charming teacher to create an unbeatable Christmas team to turn around this town and share the importance of the season with the whole world.

***** ***** ***** *****
Sunday – November 16, 2014
7:00 PM
Angels and Ornaments
Starring: Jessalyn Gilsig, Sergio Di Zio, Graham Abbey, Samantha Espie, Roger Doche
Corrine's holiday season gets an unexpected dose of romance when she meets the mysterious Harold, who is on a deadline from a higher power to help Corrine find her true love by Christmas Eve. As the clock ticks down to Harold's deadline, Corrine must decide if she will open up to Christmas love.
***** ***** ***** *****
Saturday – November 22, 2014
7:00 PM
A Royal Christmas
Starring: Lacey Chabert, Jane Seymour, Stephen Hagan, Katherine Flynn
A young working girl with a blue-collar background is surprised when her new fiancé announces he is actually a prince of a small sovereign country in Europe. After the couple quickly takes off to spend the holidays at his family's sprawling, royal castle, she must work hard to win over her disapproving and unaccepting future mother-in-law—the Queen—and find out if love truly can conquer all.
***** ***** ***** *****
Sunday – November 23, 2014
7:00 PM
The Christmas Shepherd
Starring: Teri Polo, Martin Cummins, Jordyn Olson, Jill Teed
A successful children's book author and Army widow loses her late husband's German Shepherd, Buddy, only to later find him adopted by a new family – a single father and his daughter. Each finds a sense of Christmas spirit as they struggle to decide with whom the dog really belongs.
***** ***** ***** *****
Saturday – November 29, 2014
7:00 PM
Christmas Under Wraps
Starring: Candace Cameron Bure
When a driven doctor doesn't get the prestigious position she planned for, she unexpectedly finds herself moving to a remote Alaskan town. While she meets the locals and even starts a new romance, she has to learn to let the life she planned for give way to a love she never could have imagined, and finds this festive small town is hiding one big holiday secret.
***** ***** ***** *****
Sunday – November 30, 2014
7:00 PM
One Christmas Eve
Anne Heche plays Nell Blakemore, a newly‐single mom who wants this Christmas to be extra‐special for her two kids. It turns out to be special, indeed, but it's not what she had in mind. Everything that can go wrong does go wrong. Chaos reigns in this entertaining comedy, and the notion of `family' takes on a whole new meaning.
Also stars Kevin Daniels, Carlos Gomez, Griffin Kane, Ali Skovbye, and Brian Tee.
***** ***** ***** *****
Saturday – December 6, 2014
7:00 PM
Debbie Macomber's Mr. Miracle
Starring: Rob Morrow, Michelle Harrison, Britt Irvin, Sarah-Jane Redmond, Andrew Francis
Heavenly angel Harry Mills is sent to Earth on a trial assignment to intervene in the life of a woman who needs help getting her life on track after the death of her father. With a deadline of Christmas day, he attempts to help her heal in order to embrace a new future, and an unexpected love, just in time to celebrate the miracle of the holiday season.
***** ***** ***** *****
Sunday – December 7, 2014
7:00 PM
Christmas at Cartwright's
Starring: Alicia Witt, Wallace Shawn
With Christmas approaching, a struggling single mom finds herself working as a department store Santa Claus, as a real-life angel delivers good fortune and the possibility of holiday romance.
***** ***** ***** *****
Saturday – December 13, 2014
7:00 PM
Best Christmas Party Ever
Starring: Torrey DeVitto, Steve Lund, Linda Thorson, Harmon Walsh
With the holidays approaching, a young party planner arranges a special Christmas party for a New York toy store. When a powerful corporation threatens to shut her down, she decides to follow her heart, moving forward with the party plans and finding true love in time for Christmas.
***** ***** ***** *****
Sunday – December 14, 2014
7:00 PM
The Christmas Parade
Starring: AnnaLynne McCord, Jefferson Brown, Drew Scott
A popular network morning host finds herself humiliated on the air by her fiancé and disappears to a small town. While there, she helps a budding artist save a community art center for the town's kids, by helping them with their float for the annual Christmas Parade. 

***** ***** ***** *****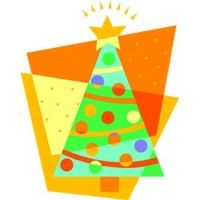 I copied and pasted the descriptions from the Hallmark channel Christmas movies from the Hallmark channel's  television schedule online. (I'm glad I got this entry ready before they changed to their new online television schedule page. I find their new one extremely convoluted and difficult to navigate!) Hallmark channel changed their schedule, so I just updated this entry. (Nov. 21, 2014)
***** ***** ***** *****
***** ***** ***** *****
***** ***** ***** *****
Lifetime Channel Christmas Movies in Central time zone
Saturday – November 22, 2014
7:00 PM
An En Vogue Christmas
Starring: Terry Ellis, Cindy Herron, Rhona Bennett, Genelle Williams
Over the years, the funky divas of En Vogue have gone their separate ways, until they are asked to perform a benefit concert to save the club that made them stars. They put aside their hesitations to reunite for the special night, but first must overcome their challenging history with Marty (David Alan Grier, "In Living Color"), their former manager and the man responsible for breaking them up. In the spirit of the holidays, the ladies find forgiveness and come together for an epic En Vogue Christmas concert to keep the club from closing its doors forever. Stars Terry Ellis, Cindy Herron, Rhona Bennett as themselves and features some of En Vogue's biggest hits and two new original songs. Genelle Williams also stars.
***** ***** ***** *****
Saturday – November 29, 2014
7:00 PM
Grumpy Cat's Worst Christmas Ever
Starring: Grumpy Cat, Aubrey Plaza
It's not a wonderful life for Grumpy Cat, the Internet meme sensation with nearly six million Facebook friends! The infamous kitty, with the naturally, but endearing sad looking facial expression, will star in her very own live-action Christmas movie, "Grumpy Cat's Worst Christmas Ever," premiering November 29 at 8/7c.
In "Grumpy Cat's Worst Christmas Ever," Grumpy Cat is a lonely cat living in a mall pet shop. Because she always gets passed over and never gets chosen by customers, this kitty develops a sour outlook on life until…one day during the holidays, a very special 12-year-old girl named Chyrstal enters the pet store and falls in love with Grumpy Cat. A unique friendship is formed between the two when Chyrstal finds she is the only person who can hear this unique feline talk. In the middle of the holiday rush, Grumpy reluctantly thwarts the kidnapping of an expensive exotic dog she can't stand and rescues Chyrstal after the mall closes on Christmas Eve. Will Grumpy Cat learn the true meaning of Christmas, or will it be in Grumpy's words, "Worst. Christmas. Ever?"
In the last year and a half, Grumpy Cat, whose real name is Tardar Sauce, has arguably become the most famous cat of all time. The adorable Internet celebrity was named the most influential cat by MSNBC, most important cat by Mashable and Buzzfeed, and has appeared in news and television shows around the world. She is the author of A Grumpy Book, currently in print in 14 languages, and has a second book coming out this August. Grumpy Cat has numerous merchandising deals and is Friskies official 'Spokescat.'
***** ***** ***** *****
Saturday – December 6, 2014
7:00 PM
Wally Lamb's Wishin' and Hopin'
Starring: Molly Ringwald, Chevy Chase, Annabella Sciorra, Cheri Oteri, Wyatt Ralff, Danny Nucci, Conchata Ferrell, Michael Lee Aday (aka Meat Loaf), Camila Banus, Blanche Baker, Sosie Bacon, Krysta Rodriguez
Based on the New York Times best-selling Christmas novel by Wally Lamb comes the new Christmas classic, starring Molly Ringwald and featuring Chevy Chase as the narrator. Set in the 1960s, "Wishin' and Hopin'" is the story of 10-year-old Felix Funicello (Wyatt Ralff, "The Disappearance of Eleanor Rigby"), who is doing his best to navigate fifth grade at St. Aloysius Gonzaga Parochial School. His father (Danny Nucci, "The Fosters") runs the local diner, and their family's claim to fame is their cousin, Annette Funicello (Krysta Rodriguez, "Smash"), the famous teen star and Mouseketeer. With the dreaded Christmas pageant on the horizon, the holiday season gets even more exciting with the sudden arrivals of a substitute teacher (Ringwald) and a feisty Russian student, Zhenya, and promises to be one Christmas Felix will never forget. Also stars Meat Loaf ("Fight Club"), Annabella Sciorra ("CSI"), Cheri Oteri ("Saturday Night Live"), Conchata Ferrell ("Two and a Half Men") and Camila Banus ("Days of Our Lives").
***** ***** ***** *****
Saturday – December 13, 2014
7:00 PM
The Santa Con
Starring: Barry Watson, Melissa Joan Hart, Jaleel White, John Ratzenberger, Wendy Williams
Small-time con man Nick DeMarco (Barry Watson, "Hart of Dixie") is ordered by his parole officer to take a minimum-wage job as a department store Santa during the holidays…and he hates it. Near the end of his first shift, he hastily promises a young boy, Billy ("Tucker Meek"), that Santa will bring his estranged parents back together by Christmas. When his sister Rosemary (Melissa Joan Hart, "Melissa and Joey") hears this, she is livid and can't believe he would break a little boy's heart with an empty promise. After a long night of soul searching – and with the help of an insightful female pastor (Wendy Williams) – Nick decides to make good on his promise to the child, somehow. But after meeting the boy's mother Carol (Melissa Sagemiller, "Law & Order: Special Victims Unit"), will Nick ultimately choose to put the happiness of others ahead of his own? Jaleel White ("Family Matters"), Scott Grimes ("Party of Five") and John Ratzenberger ("Cheers") also star. Hart also directs this film.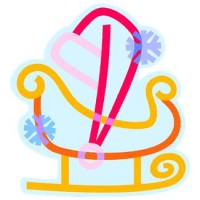 ***** ***** ***** *****
I copied and pasted the descriptions of the Lifetime channel Christmas movies from the Lifetime channel television schedule online.
***** ***** ***** *****
***** ***** ***** *****
***** ***** ***** *****
ION Channel Christmas Movies in Central time zone
Sunday – November 30, 2014
8:00 PM
A Christmas Mystery
Cast: Esmé Bianco, Ryan Bittle, John Ratzenberger, John Colton, Anne Leighton, Kristen Miller, Ben Trotter
While searching through her late mother's attic, Rebecca uncovers sealed cards from a mysterious suitor that had been addressed to her widowed Mom over the past 12 Christmases. As she begins to wonder the identity of man, Rebecca hires a handsome, yet mysterious, detective, Andrew, to help solve the mystery behind the letters. While working to unravel the family mystery, Rebecca and Andrew begin to fall for one another, but soon learn there's more to the case than either expected.
***** ***** ***** *****
Sunday – December 7, 2014
8:00 PM
Merry Ex-Mas
Cast: Dean Cain, Kristy Swanson, Lochlyn Munro, Shannon Kummer, Sharon Thomas Cain, Jodi Lyn O'Keefe, Ernie Hudson, Rebecca Grant
When misleading photos are published of security company chief Jessie Rogers purportedly caught in a love nest with his rock star client, his humiliated wife, Noëlle, throws him out of the house and swiftly files for divorce. Unable to convince her of his innocence, Jessie fights in vain to win Noëlle back. A year later at the family ski cabin, a Christmastime blizzard snowbounds Jessie, his daughter, ex-mother-in-law, Noëlle and her wealthy suitor, Flynn, who is plotting a surprise wedding.
***** ***** ***** *****
Saturday – December 13, 2014
8:00 PM
A Christmas Kiss II
Cast: Elisabeth Harnois, Adam Mayfield, Elisabeth Röhm, Lola Glaudini, Jonathan Bennett, Celesta Hodge, Ray Laska
At a Christmastime event, Jenna shares an impromptu, unforgettable kiss under the mistletoe with the dashing Cooper Montgomery, a billionaire playboy who recently returned to the city. Although she doesn't know him, Cooper learns that Jenna works for Cooper's sister at the designer fashion house founded by their dad. Fearful of getting hurt in another relationship, Jenna vows to resist Cooper's charms and feigns a romance with her heartbroken next door neighbor. As the two begin spending more time together, Jenna realizes that Cooper's affection is real, but still worries that he won't be able to shed his former ways.
***** ***** ***** *****
Sunday – December 14, 2014
8:00 PM
A Perfect Christmas List
Cast: Ellen Hollman, Marion Ross, Aaron Hill, Beth Broderick, Richard Karn
Just two weeks before Christmas, Sara Smith gets a call from home about her grandmother Evie, who has been sent to the hospital. Having always been close, the health scare is enough to get Sara to do the unthinkable… come home for Christmas. While Sara plans to get a hotel room for her stay, her mother won't allow it. Sara eventually relents, but it's clear that time has not repaired their relationship, and her mother returns to her overbearing ways. With her handsome doctor's approval, the convalescing Evie conjures up a curious challenge. As a "last wish," she tasks her daughter and granddaughter with list of festive accomplishments to do together before Christmas, hoping that the adventure of the experience will repair their relationship. Along the way, Sara discovers an unlisted Christmas adventure with Evie's physician.
***** ***** ***** *****
Saturday – December 20, 2014
8:00 PM
Back to Christmas
Cast: Kelly Overton, Michael Muhney, Jonathan Patrick Moore, Jennifer Elise Cox, Moses Jacob Storm, Gloria Loring, Mark Hutter
Saddened about spending another Christmas alone, Ali meets Ginny, a quirky and spunky woman, at a diner on Christmas Eve. Ali tells Ginny that she was to be married on New Year's Eve last year, but over the course of the holidays she and her fiancé unexpectedly split. When Ali explains that she would do everything differently if she could go back in time, Ginny tells her that "sometimes people do get second chances." The following morning, Ali wakes up to find herself transported back to that Christmas before her planned wedding. While she sets out to avoid the mistakes of her past, she learns that changing the course of history is no easy task.
***** ***** ***** *****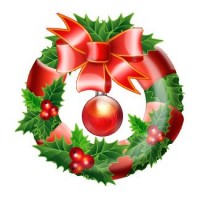 I copied and pasted the description of the ION channel Christmas movies from a September 22, 2014 article entitled "ION Television Invites Viewers to 'Get Wrapped Up in the Holidays!' with Five Original Holiday Movies" found on the Broadcasting and Cable site.
***** ***** ***** *****
All of these new television Christmas movies should keep us busy until the New Year!