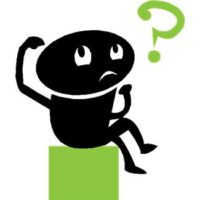 This is something of a follow-up for last month's question, which was whether viewers preferred long series or short…
Brooke asks:
What are your favorite established (at least 5 books) cozy mystery series?
That's a surprisingly hard question! Well, I suppose the first answer springs to mind is that I have a real weakness for the "classics". I can't turn down anything by Agatha Christie, or many of the other authors of her generation. Beyond that, I have written about many, many series, all of which have their own charm, and most of which have at least five entries, most linked in the Cozy Mystery Recommendations page.
Recommended Cozy Mystery Series of at least 5 books:
Victoria Abbott (Mary Jane Maffini & Victoria Maffini): Book Collectors 
Ellery Adams (aka Jennifer Stanley, J. B. Stanley, & 1/2 of Lucy Arlington): Books by the Bay
Susan Wittig Albert: China Bayles
Susan Wittig Albert: the Darling Dahlias
Ellie Alexander (aka Kate Dyer-Seeley): Bakeshop
Madelyn Alt: Bewitching
Donna Andrews: Meg Langslow 
Nancy Atherton: Aunt Dimity
Lorna Barrett (aka L. L. Bartlett & Lorraine Bartlett): Booktown 
M.C. Beaton (aka Marion Chesney): Hamish Macbeth
M.C. Beaton (aka Marion Chesney): Agatha Raisin
Juliet Blackwell (aka Hailey Lind): Witchcraft
Heather Blake (aka Heather Webber): Wishcraft
Rhys Bowen: Royal Spyness
Rhys Bowen: Molly Murphy
Susan M. Boyer: Liz Talbot (Lowcountry)
Lilian Jackson Braun: The Cat Who…
Simon Brett: Mrs. Pargeter
Emily Brightwell: Inspector and Mrs. Jeffries (Victorian)
Duffy Brown: Consignment Shop
Rita Mae Brown: Mrs. Murphy
Kate Carlisle: Bibliophile
Kate Carlisle: Fixer-Upper
Elizabeth Lynn Casey (aka Laura Bradford): Southern Sewing Circle
Bailey Cates (aka Cricket McRae & Bailey Cattrell): Magical Bakery
Bailey Cates (aka Cricket McRae & Bailey Cattrell): Enchanted Garden
Laura Childs: Tea Shop
Laura Childs: Scrapbooking
Agatha Christie: Miss Marple
Agatha Christie: Hercule Poirot
Edie Claire: Leigh Koslow
Jane K. Cleland: Josie Prescott Antiques
Blaize Clement/David Clement: Dixie Hemingway
Nancy Coco (aka Nancy J. Parra and Nell Hampton): Candy-Coated
Kate Collins: Flower Shop Mystery Series
E.J. Copperman (aka Jeffrey Cohen): Haunted Guesthouse
Cleo Coyle (aka Alice Kimberly): Coffeehouse
Ellen Crosby: Wine Country
Mary Daheim: Emma Lord
Mary Daheim: Hillside Manor Bed & Breakfast
Jeanne M. Dams: Dorothy Martin
Shirley Damsgaard: Ophelia & Abby
Diane Mott Davidson: Goldy Bear
Krista Davis: Paws & Claws
Krista Davis: Domestic Diva
Jo Dereske: Miss Zukas
R.B. Dominic (Emma Lathen): Ben Safford
Selma Eichler: Desiree Shapiro
Lynn Florkiewicz: Sir James Harrington
Joanna Fluke: Hannah Swensen
Earlene Fowler: Benni Harper (Quilting)
Dick/Felix Francis: horseracing
Margaret Frazer (aka Gail Frazer, Monica Ferris): Sister Frevisse Medieval
Margaret Frazer (aka Gail Frazer, Monica Ferris): Joliffe the Player
Paul Gallico: Mrs. 'Enry
Eva Gates (aka Vicki Delany): Lighthouse Library
Anne George: Southern Sisters
Dorothy Gilman: Mrs. Pollifax
Sally Goldenbaum: Seaside Knitters
Sue Grafton: Kinsey Millhone
Kerry Greenwood: Phryne Fisher
Kerry Greenwood: Corinna Chapman
Elly Griffiths: Ruth Galloway
Jane Haddam (aka Orania Papazoglou): Gregor Demarkian
Carolyn Haines: Sarah Booth Delaney
Victoria Hamilton (aka Amanda Cooper & Donna Lea Simpson): Vintage Kitchen
Lee Harris: Christine Bennett Holiday
Sherry Harris: Sarah Winston Garage Sale Mystery Series
Carolyn Hart (aka Carolyn G. Hart): Death on Demand
Veronica Heley: Ellie Quicke
Joan Hess (aka Joan Hadley): Maggody 
Joan Hess (aka Joan Hadley): Claire Malloy
Tony/Anne Hillerman: Leaphorn, Chee, & Manuelito (Navajo)
Julie Hyzy: Manor of Murder
Sue Ann Jaffarian: Odelia Grey
Miranda James (aka Honor Hartman, Jimmie Ruth Evans, & Dean James): Cat in the Stacks
Dianne Kelly: Paw Enforcement series
Sofie Kelly: Magical Cats
Emma Lathen (aka R. B. Dominic): John Thatcher (Wallstreet)
Jim and Joyce Lavene (aka J. J. Cook & Ellie Grant): All series
Laura Levine: Jaine Austen
Kylie Logan  (aka Miranda Bliss & Casey Daniels):  League of Literary Ladies
Jess Lourey: Murder by Month
Karen MacInerney: Gray Whale Inn
Charlotte MacLeod: Peter Shandy & Helen Shandy 
G. M. Malliet: Max Tudor
Margaret Maron: Judge Deborah Knott
Alyssa Maxwell: Gilded Newport
Judi McCoy: Dog Walker
G.A. McKevett: Savannah Reid
Jenn McKinlay (aka Josie Belle & Lucy Lawrence): Cupcake Bakery
Jenn McKinlay (aka Josie Belle & Lucy Lawrence): Hat Shop
Leslie Meier: Lucy Stone
Barbara Michaels (aka Elizabeth Peters & Barbara Mertz)
Emma Miller: Amish
Patricia Moyes: Henry and Emily Tibbett
Shirley Rousseau Murphy: Joe Grey Cat
Tamar Myers: Pennsylvania Dutch Inn
Gail Oust: Spice Shop
Katherine Hall Page: Faith Fairchild
Sara Paretsky: V.I. Warshawski
Louise Penny: Chief Inspector Gamache
Leigh Perry (aka Toni L.P. Kelner): Family Skeleton
Elizabeth Peters (aka Barbara Michaels & Barbara Mertz): Amelia Peabody
Ellis Peters: Brother Cadfael
Maggie Pill: The Sleuth Sisters
Rhonda Pollero: F. A. T.
Ellery Queen: Ellery Queen
Ann B. Ross: Miss Julia 
Hank Phillippi Ryan: Jane Ryland
Sophie Ryan (aka Sofie Kelly): Second Chance Cat
Alexander McCall Smith: No. 1 Ladies' Detective Agency
Elizabeth Daniels Squire: Peaches Dann
Rex Stout: Nero Wolfe
Denise Swanson: Scumble River
Leann Sweeney: Cats in Trouble
Ann Swinfen: Oxford Medieval
Marcia Talley: Hannah Ives
Victoria Thompson: Gaslight
Rebecca Tope: Cotswold
Various Authors: Miss Seeton
Robert Van Gulik: Judge Dee
Elaine Viets: Dead-End Job
Lea Wait: Mainely Needlepoint
Lea Wait (aka Cornelia Kidd): Shadows Antique Print
Livia J. Washburn: Fresh-Baked Mysteries
Jacqueline Winspear: Maisie Dobbs
P.S. Brooke, I sure hope this list of recommended Cozy Mystery authors and at least 5-book series gives you a starting point!