I'm hoping that some of you can help identify these authors/books/series that other Cozy Mystery readers are looking for.
wldmstnglvr: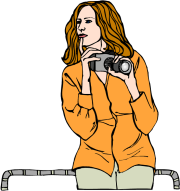 … In the not too distant past (within the past year I believe) I read a cozy that featured a woman photographer, her Australian Shepherd, her boyfriend and his Labrador. They both did obedience and agility, including cat agility with her cat. The story also was about illegal exotic bird smuggling.
***** ***** ***** *****
Roslyn: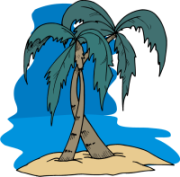 … Someone at a banquet recommended a mystery series about a lawyer who lives on Catalina Island, single father.

She couldn't remember the author. I've been searching and can't find it. If you know it, I'd love the author's name.
***** ***** ***** *****
Melvin R: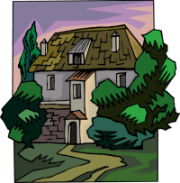 … I am looking for a book that I read several years ago. I am not sure of the author or title, but I do know it was a British cozy. It was written by a woman author and was set in a small English village. The sleuth is the wife of a vicar and they have just moved into their house. There is a cottage by the name of Fox Glove Cottage in it and the murder was done with an overdose of digitalis. The suspect is an herbalist, I think she was, there was a group of hippies and fur protesters and a gay guy. I think it took place around Easter. Other than that I can't tell you much about the book. … I know it is not one of the M.C. Beaton books.
***** ***** ***** *****
Shirley: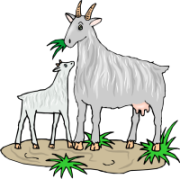 … I am looking for a book and cannot remember the Author or Title. … It was about a woman that had a goat farm and some of her friends dropped by and they noticed the goats surrounding something by a tree in the pasture. As it turned out it was the bodies of a man and woman who had either been murdered or suicide.
***** ***** ***** *****
Jimmy: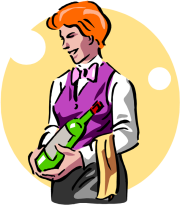 … Does anyone remember the series about a girl who was a waitress, had a best friend who was hippie-like, and who was trying not to fall in love with a man who was almost a gangster-type and who had a gambling establishment. She had a little apartment with shabby furniture that he started trying to replace. He had bodyguards, one of whom cooked. Obviously, I remember about everything but the author's name and the characters' names and the titles.
***** ***** ***** *****
Suz-Anne: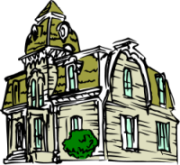 … It involved a man who was a writer and lived in a Victorian (I think), in a seaside village in California, with cats. The house had a turret? at the top where the cat(s) came and went freely. I am going crazy….it's not my typical read, (although I've read all the Cat Who), but I would really love to read these.
Suz-Anne, this sounds like it might be The Cat Who Went Up the Creek by Lilian Jackson Braun, except for your California village.
***** ***** ***** *****
If you think you know who these Cozy Mystery readers are looking for, would you please post a comment? Thank you!