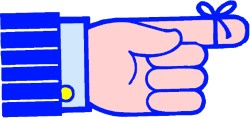 The other day, MJ posted a comment that caught my eye. She had attached it to the bottom of her monthly recommendations, but I thought it was such a good comment, that I wanted to be sure ALL of us would see it.
MJ:
We've had discussions on this blog about whether to read books in a series all at once, or space them out yearly, as they are published. I've noticed that when I start a new series, I lose track of the characters a whole year later when the second book is published.

So I've been contemplating waiting until the second book is released before starting to read the first one. Then if I read them a week or two (or even a month) apart, I'll at least remember the characters and will be able to get into successive books much more quickly. Does anyone else have these same 'memory' problems when starting a new series, or is it just me?
MJ, rest assured, you are not alone! But, let's see what other Cozy Mystery readers have to say.
How about you, do you have trouble keeping all your new Cozy characters straight? Does it help you to read the first two books in a series consecutively so that you can better remember the characters and settings? Please post a comment. Thanks!