Today I decided that since you all so quickly solve the mysteries that other Cozy Mystery readers ask about, I'd go ahead and ask for help in solving two Cozy Mystery readers' questions.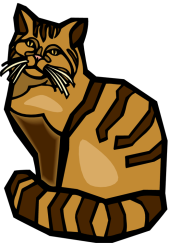 Kathy:
I am trying to remember which book has the cat the breaks into the communion supplies at the church and steals the communion wafers. I keep thinking it's Pewter (one of Harry's cats in the Mrs. Murphy series). The preacher has 2 cats and I think one of them helps but I'm just not sure. Do you know which book it is? It might not even be Mrs. Murphy books. Just can't remember.
Thank you
Kathy
AND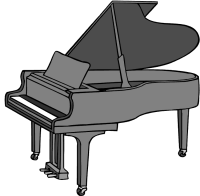 Susan:
…I read a book which as far as I can remember was about a young woman who inherits a relative's place that is dominated by a huge piano. [The piano reveals something important when the relative's murder is solved].
If you think you know the book Kathy is asking for about the cat or the book series/author Susan is asking for about the piano, please post a comment. Thank you!